Apple announced the iPhone 5s and the iPhone 5c at an event on September 10th. The company stated that the iPhone 5s would only be available for pre-order on September 20th, whereas the iPhone 5c can be pre-ordered starting September 13th.
Well, today is the 13th and you can now pre-order the iPhone 5c from Apple's online Store or one of the supported carrier websites in the launch countries.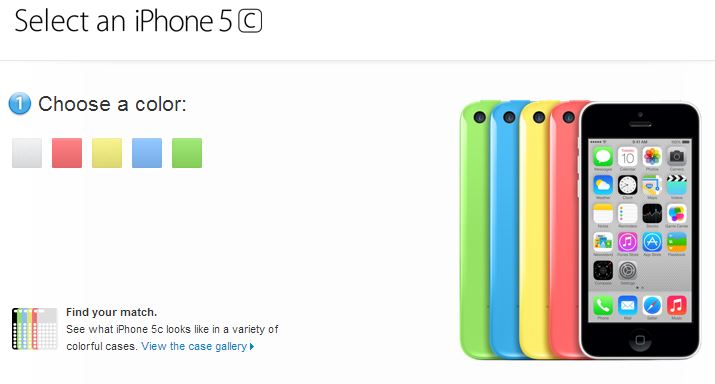 The iPhone 5c is what we expected it to be the cheap iPhone, unfortunately, it's not really that cheap. It costs $100 less than the iPhone 5s and comes in 5 colors, white, pink, blue, yellow and green. The iPhone 5c features an A6 processor, a slightly larger battery than the iPhone 5 and is pretty much an iPhone 5 with a colorful plastic body.
If you sign-up for a two year contract with any of the carriers its launching with, the iPhone 5c will cost you $99 for 16GB and $199 for 32GB. Prefer an unlocked/contract-free iPhone 5c? Well, it'll cost you $549 for the 16GB version and $649 for 32GB. This is in the US of course, prices may vary in other countries, because of the currency.
All of the pre-orders will ship on September 20th, the same day as iPhone 5s orders open. If you've been waiting to get an iPhone 5c, you can head over to the Apple Store or your carriers website and pre-order it right now. Which one are you getting?
The post You Can Now Pre-Order The iPhone 5c appeared first on iJailbreak | Unconventional Jailbreak And iOS News.