To a lot of people's surprise Apple didn't allow people to pre-order the iPhone 5s, it is only available to purchase online or through a brick and mortar store on September 20th, 2013.
The iPhone 5c on the other hand went on pre-order today and at the time of writing this article the only model that is sold out is the yellow 16GB iPhone 5c.
So…
Why Can't You Pre-Order The iPhone 5S?
If you are wondering why Apple didn't make the iPhone 5s available for pre-order it is widely believed it is because it doesn't have enough of them due to poor yield rates of the Fingerprint sensor. We heard leading up to the launch of the iPhone 5s that Apple would indeed see supply chain constraints with Touch ID.
In fact, DigiTimes reported in July that Apple was seeing issues mass producing the iPhone 5s:
Poor yields of fingerprint-recognition chips and LCD driver ICs will likely force Apple to reduce first-quarter shipments of the rumored iPhone 5S, which is slated for launch in September 2013, according to industry sources.

Volume production of fingerprint-recognition and LCD driver chips for the iPhone 5S should have started at the end of June or early in July, but issues related to yield rates will delay commercial production of the two chips to the end of July, therefore affecting the initial supply of the iPhone 5S, the sources explained.
It definitely isn't hard to imagine Touch ID would be slowing down the production of the iPhone 5s and that in order for Apple to supply enough to its vendors it would have to hold off on pre-orders.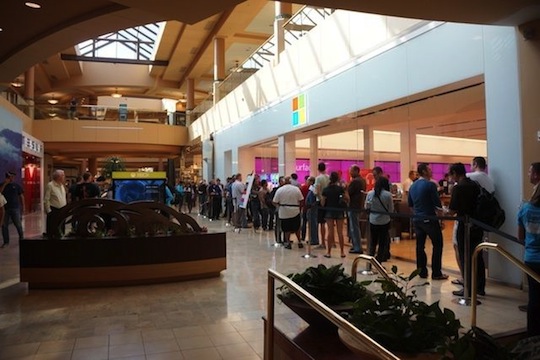 Another theory that has been floating around the interwebs is that Apple wants people to line up at its retail stores because it grabs headlines. I don't really think this would be a reason for Apple to not allow pre-orders though because big pre-order numbers can also garner a lot of attention for the media.
Are you disappointed you can't pre-order the iPhone 5s? Let us know in the comments section below.
The post Why Can't You Pre-Order The iPhone 5S? appeared first on iJailbreak | Unconventional Jailbreak And iOS News.