TechGreatest
WhatsApp For iOS 7 To Be Released Next Week [Video]
WhatsApp, the most popular and successful social messenger, will get an awesome update for iOS 7 within the next couple weeks.
The new update will feature a completely new design and some amazing features. However, it has a dark keyboard which in my opinion looks bad (spoiler alert).
Below is some leaked pictures of WhatsApp running on the iPhone 5S.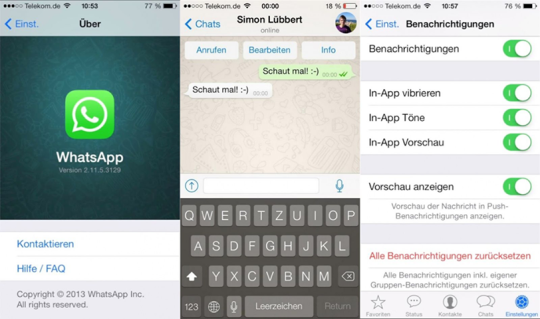 German YouTube user ITRaidDE also posted a hands-on video of an iPhone 5s with the new version of WhatsApp for iOS 7 (version 2.11.5.3129). This is what WhatsApp for iOS 7 will look like:
It's not like the design we saw in September but it still looks very nice, doesn't it?
It's a huge update with a design that makes sense on iOS 7, not like the old, ugly, and outdated older versions of WhatsApp.
Although it's not clear how he got the new update of WhatsApp, everything shared looks legitimate and it should only be a matter of time before we see it touchdown into the App Store.
Did you like the new long waiting WhatsApp design? Let us know below.
The post WhatsApp For iOS 7 To Be Released Next Week [Video] appeared first on iJailbreak | Unconventional Jailbreak And iOS News.