Another day, another iPhone 6 concept. In the past few months, we've seen plenty of iPhone 6 concepts that depict the new iPhone to have a larger display, thin bezels, edge-to-edge displays etc. Here's a new one from Set Solution, with some good background music, that also visualizes a 4.7 inch iPhone 6 with edge-to-edge display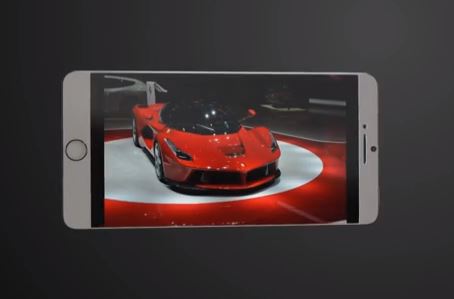 According to reports, the iPhone 6 will feature an Ultra-retina 389ppi display. However, this concept uses a 1080p display, which doesn't follow the rules of Apple's retina display. Apart from that, the display is made from a super strong sapphire crystal. This iPhone 6 concept is just 6 mm thick and pretty much lacks any side bezels. Making the bezels super thin would allow Apple to place a 4.7 inch display and still be similar in size to the iPhone 5s.
The concept also hopes for a 10 megapixel rear shooter with f/1.8 aperture and a dual lens flash. Recent leaks, however, show us that the iPhone 6 may have a slightly protruding camera and a rounder flash. It will also have a 20 nm, quad-core 64-bit A8 chip and feature improvements to Touch ID. Check out the video below:
The iPhone 6 might actually look like this, if all the rumors, reports and leaks turn out to be true. Apple will mostly be announcing the next iPhone in September, but it could also happen earlier. What do you think of this new concept? Like it? Anything you'd like to add to the list of features?
The post Watch This New 4.7-Inch iPhone 6 Concept Video appeared first on iJailbreak | Unconventional Jailbreak And iOS News.