For everyone who wasn't able to attend Apple's September 10th iPhone Keynote (which is most of us) you will be glad to know that you can now watch its entirety online. Apple has just uploaded the Keynote to its website for your viewing pleasure.
Although we already reported on what the Fruit Company announced at its September 10th keynote, there is nothing quite like watching it unfold in front of your eyes. Unfortunately it wasn't uploaded to YouTube yet though so you will actually have to venture directly to Apple's website by clicking here.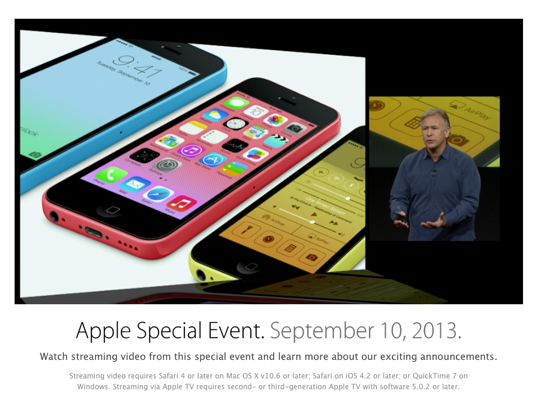 In order to watch the Keynote you will have to have QuickTime installed, or another player that supports QT files.
What did you guys think of today's iPhone Keynote? Were you happy with the iPhone 5S and iPhone 5C? Drop us a line in the comments section below.
The post Watch The September 10th iPhone Keynote Now appeared first on iJailbreak | Unconventional Jailbreak And iOS News.