TechGreatest
Upcoming Cydia Tweak By Adam Bell Will Open Up iOS Communication With Google Glass [VIDEO]
Although still a far way from the grasp of the general public, Google Glass is turning out to be a very exciting project. This isn't to say there isn't some flaws though. Right now Google Glass can't really communicate with Apple's iOS and as such developers who have a dev model of Google Glass and an iPhone are left in the dark.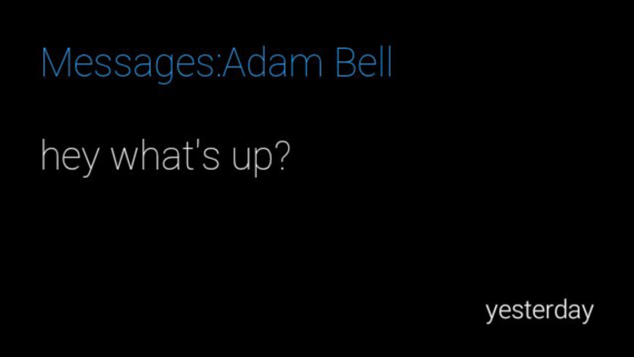 The well known developer Adam Bell is here to solve this problem however. According to 9To5Mac Bell has figured out a way to route all notifications from an iOS device through Google Glass. Even in the early stages of Bell's workaround it works very well, routing all notifications such as iMessage and tweets to Google Glass without any hiccups.
You can check out the video demonstration of Bell's tweak below.
As you can see in the video users are able to swipe between old and new notifications via Google Glass, which is pretty neat!
Due to the fact that modifications of iOS are required in order to allow it to communicate with Google Glass, only Jailbroken iPhones, iPads and iPod Touches are supported at the moment. If you do have a Jailbroken device, however, and a dev model of Google Glass you will be glad to know that Bell has stated he will be uploading the tweak to GitHub in the coming days and will eventually release a fully fledged Cydia tweak.
Google will likely release an official app eventually to support iOS, but for the time being this tweak is a viable solution for current Glass owners.
The post Upcoming Cydia Tweak By Adam Bell Will Open Up iOS Communication With Google Glass [VIDEO] appeared first on iJailbreak.com | Jailbreak | iOS | Apple | Android | Google | Microsoft.