iJailbreak is able to offer some of the best deals around the net and everyday we bring to you things we think might catch your interest. In case you missed some of these deals the last few days then you will want to check The Runaway Collection Bluetooth Headphones, The Mac Productivity Bundle 4.0 and CrazyTalk 7 Pro for Mac.
Let's start with The Runaway Collection Bluetooth Headphones.
If you have been considering purchasing a Bluetooth headset then you might want to consider The Runaway Collection. This Bluetooth headset provides extreme comfort with great audio quality. Once you put them on you will never one to take it off! The extra soft padding makes for a delightful listening experience and now you can get them for a fraction of the retail price.
Best of all they are available for 43% off (and they include SHIPPING to continental USA customers only). In our eyes this is what you call a win-win-win-win-win-win type situation.
Now let's move on to the Mac Productivity Bundle 4.0.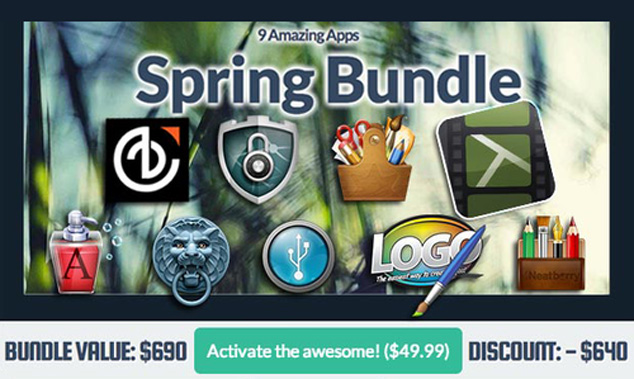 When you buy in bulk you end up saving a lot of money! Although this doesn't usually apply to applications, for a limited time iJailbreak is able to offer the Mac Productivity Bundle 4.0 for an insane price that is jam-packed with 9 seriously powerful Mac apps.
This handpicked Mac Productivity Bundle 4.0 has just about something for everyone so check out the goods inside and if you find something worth your while snag this offer before it's too late!
Camtasia for Mac ($99) – Quickly create engaging, high­quality videos.
Toolbox for Pages ($69.99) – Create professional and exciting content ranging from invoices and business cards to greetings and posters.
Mac Internet Security ($49.99) – Protect against all these threats with Mac Antivirus software from Intego: (VirusBarrier + Net Barrier).
TextSoap 7 ($39.99) – Clean up text, word documents, outgoing email, web pages, and more.
Logo Design Studio Pro 2 ($59.99) – Design a new logo in minutes using the flexible design tools of Logo Design Studio Pro 2.
DiskAid ($30) – iPhone file transfer software for Mac that gives access to the iOS file system using a USB connection or via WiFi.
Concealer ($20) – Hide and Encrypt Files and Passwords on Your Mac.
TrainSimple Design Courses ($297) – Certified Adobe Training courses including Photoshop, Illustrator and InDesign.
Sketcher ($20) -­ Turn any digital photo into the pencil sketch, watercolor or oil drawing.
Finally don't forget CrazyTalk 7 Pro for Mac.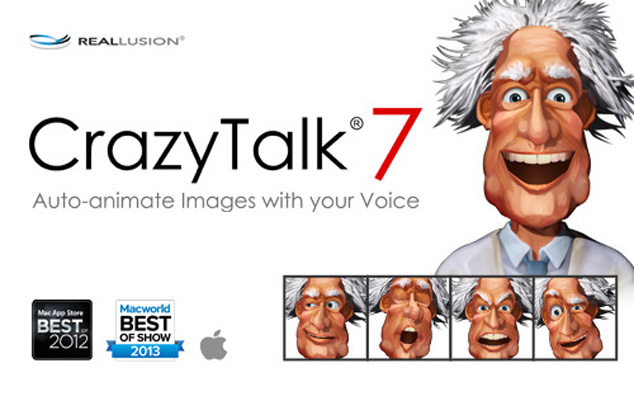 It's the weekend and what batter time to have some fun! Introducing CrazyTalk7, an application that allows you to animate your own photos. That's right! CrazyTalk7 is the most popular facial animation tool that uses sound and text to vividly animate facial images. With this groundbreaking Auto Motion technology, you just need to import images, specify the facial feature points and record your own voice to automatically generate lip-syncs to create 3D life-like, talking videos.
Take a look at just some of the endless possibilities:
Stay tuned for more great deals throughout the week! Don't forget you can browse our deals store anytime by clicking here.
The post Three Tech Deals You Won't Want To Miss appeared first on iJailbreak.com | Jailbreak | iOS | Apple | Android | Google | Microsoft.