TechGreatest
This Just Might Be Samsung's New Galaxy Gear Smartwatch
It appears as if Samsung is getting ready to unveil a smartwatch on September 4th at its Unpacked event scheduled for Wednesday, September 4th. Although the flagship product expected to be unveiled at this event will be the 3rd Generation Galaxy Note, we previously heard the Galaxy Gear smartwatch will also share the stage.
Now we have heard from none other than VentureBeat that Samsung is all ready to unveil the Galaxy Gear smartwatch tomorrow in Berlin. Better yet they actually got the first look at the watch.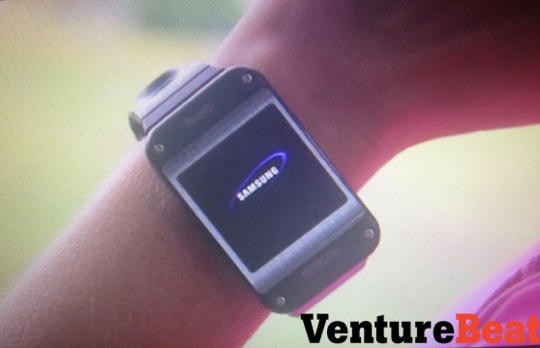 According to VentureBeat they were speaking with sources to try to get to the bottom of just what the Galaxy Gear smartwatch would feature, what it would look like etc. and one of their sources showed them a prototype sent to developers and a few select partners.
It is worth noting, however, that "Samsung is highly security conscious in protecting its designs, and occasionally sends off prototypes that don't mirror the final design." It was stated though the final design won't be far off from what has been depicted.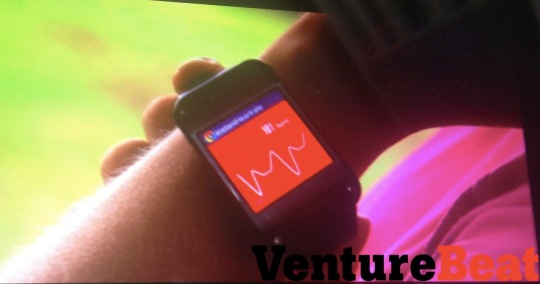 The smartwatch itself is expected to feature a 3-inch OLED display with Bluetooth and Wi-Fi. It will also include a 4-megapixel camera built into the strap and tiny speakers built into the clasp. There will of course be a ton of software feature like S-Voice commands, social and health tracking and integration with existing Samsung smartphones and tablets. It's battery life will be roughly 10 hours and it will be of course able to access the web and initiate calls.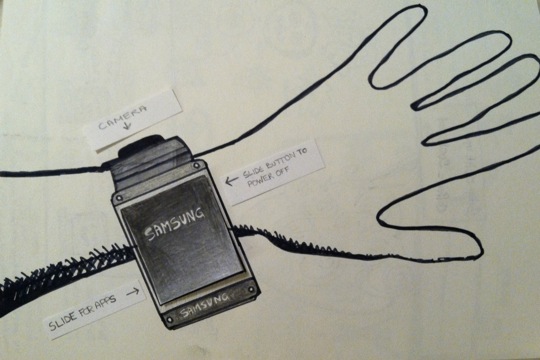 To me the Galaxy Gear looks to bulky for my liking, but considering it was stated to just be a prototype, the form factor may slim down.
What do you think? Would you buy the Galaxy Gear if it was as just described? Or are you holding out to Apple's rumored iWatch? Drop us a line in the comments section below.
The post This Just Might Be Samsung's New Galaxy Gear Smartwatch appeared first on iJailbreak | Unconventional Jailbreak And iOS News.