TechGreatest
This Is How An iWatch Could Provide A Second Screen While Using Maps On Your iPhone [IMAGE]
Only yesterday we heard that the iWatch could have been delayed until 2014 due to issues with both hardware and software, but this hasn't stopped master designer Martin Hajek from creating another gorgeous concept.
This time around Hajek hasn't created a new model of the iWatch as such, but rather he has showcased how he thinks the iWatch could function using Maps on your iPhone. As you can see in the pictures below you get a large overview of the map on your iPhone, but on the iWatch you get a very well designed arrow with brief directions.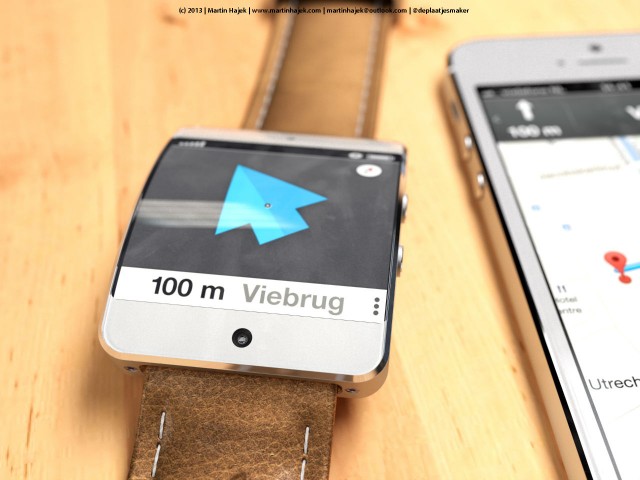 If this concept doesn't make you believe in how useful an iWatch could actually be, then I don't know what will. Be sure to let us know other uses of an iWatch you can think of in the comments section below. A full gallery of this concept from Hajek can also be found on his official blog by clicking here.
The post This Is How An iWatch Could Provide A Second Screen While Using Maps On Your iPhone [IMAGE] appeared first on iJailbreak.com | Jailbreak | iOS | Apple | Android | Google | Microsoft.