TechGreatest
The Ultimate Video Bundle Of The Man Himself… Steve Jobs [Deals]
Steve Jobs revolutionized computers, smartphones and tablets. It is no question that he lived a phenomenal life worth learning from if you yourself want to be successful. That is why we are currently offering a video bundle dedicated to lectures on the home, his legacy and future of technology.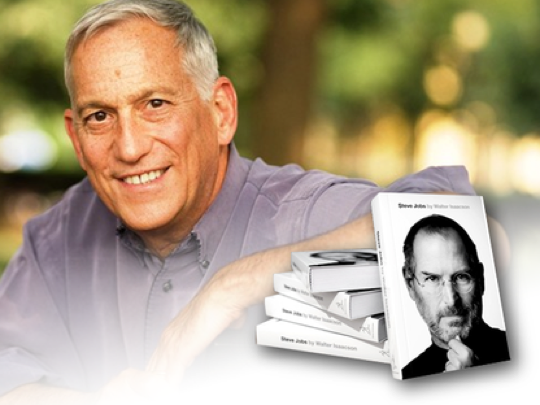 The entire Steve Jobs Video Bundle includes the following lectures:
Isaacson: 'Nice' Not An Adjective To Describe Steve Jobs
The Innovations Of Steve Jobs & Thomas Edison
The Masters Of Innovation: From Tom Edison To Steve Jobs
Guy Kawasaki On The Power Of Twitter
A #Nofilter Conversation With The Founders Of Instagram
Here is a preview of just one of them from Isaacson.
Drawing on more than 40 interviews with Steve Jobs himself, critically acclaimed and bestselling biographer Walter Isaacson presents a remarkable new account of Jobs. After two years of research, speaking with family members, friends, competitors and colleagues, Isaacson has compiled the story and life of one of the most influential people of the modern era. Apple cofounder Steve Jobs was a visionary and an inspiration to both tech geeks and luddites worldwide. His products fused technology and design in unprecedented ways. But much of the fiercely private businessman's life was obfuscated by rumor and legend, and a full picture of the man and his astounding legacy has not emerged."
If you are interested in learning more about how you can get your hands on the Steve Jobs video bundle then click the button shown below. It is currently available for only $14.95, which is a 58% discount over its retail price.

The post The Ultimate Video Bundle Of The Man Himself… Steve Jobs [Deals] appeared first on iJailbreak | Unconventional Jailbreak And iOS News.