Mobile gaming is becoming a favourite past time for many smartphone owners. Whether you are waiting on the train or home alone, you can cure the boredom with a few gaming apps. But with so many games to choose from, it can be hard to find one that you would like to play. To help you find a game you like, we have compiled a list of the best games for Android phones for 2013.
The Top 5 iOS & Android Games of 2013
1. Grand Theft Auto: Vice City
This cult classic has been ported over as a mobile game by Rockstar Studios. The Grand Theft Auto series is notorious for allowing players to destroy and steal from everyone and everything. In the mood for some carnage? Well, this is the perfect game for you. The Android version has a few additional features that were not in the original game. Updated graphics, improved controls and immersion tactile effects are just some of the additional features you can look forward to.
The game features an impressive and massive campaign giving you countless hours of gameplay. When you have completed the game's main campaign you are free to explore and destroy as you please. Travel back to the 80s and explore Miami through this award-winning game.
Download Grand Theft Auto: Vice City for iOS
Download Grand Theft Auto: Vice City for Android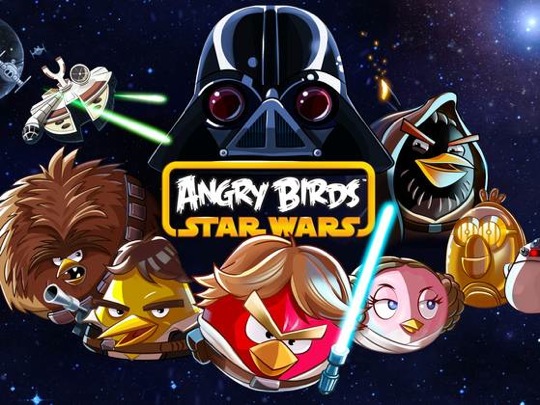 The Angry Birds are back in their latest adventure. Angry Birds and Lucasarts have teamed up together to bring you Angry Birds: Star Wars. The Angry Birds characters play their roles in the Star Wars universe as you progress through the game. Visit and play through iconic levels such as the 'Pig Star'.
Just when you thought you'd had enough of Angry Birds, they release a brand new game to suck you right back in. This game is a nice mix of puzzles, skill and nostalgia. The free version of the game grants you access to the full game, but there are third-party advertisements.
Download Angry Birds: Star Wars for iOS
Download Angry Birds: Star Wars for Android
3. Fruit Ninja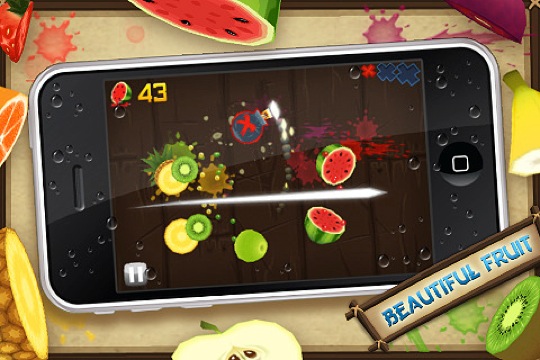 Everyone's favourite fruit slicing game is now on the Android app market. This game has been out for a few years yet everyone is still playing it. You can try out the free version and then upgrade later. Carve and slash your way onto the leader boards with this addictive arcade action game. Fruit Ninja is the original and best slasher game.
Weapons and backgrounds can be unlocked to customize your Fruit Ninja experience. Fruit Ninja now comes with three different game modes: Classic, Arcade and Zen. Unique power-ups keep the game fresh and exciting. Try Fruit Ninja today and find out why this slasher is still one of the most played mobile games.
Download Fruit Ninja for iOS
Download Fruit Ninja for Android
4. Candy Crush Saga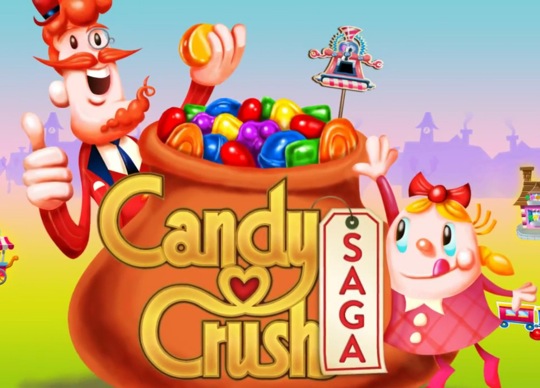 This addictive puzzle adventure game will make it hard to put down your smartphone. With over 100 levels, Candy Crush Saga provides near endless gameplay. Its formula of being easy to play, but hard to master will keep you glued to your smartphone as you try to complete each new level.
The cartoony graphics match the overall theme of Candy Crush Saga and there is also Facebook integration, which you can use to brag about your Candy Crush scores. Items can be unlocked as you progress through the game and boosters are available for the more challenging levels.
For the competitive players, there is a leaderboard which you can use to compete with your friends and other players from around the world. Whether you have a ton of free time or are looking for a quick way to pass some time, there are few games as addictive and fun as Candy Crush Saga.
Download Candy Crush Saga for iOS
Download Candy Crush Saga for Android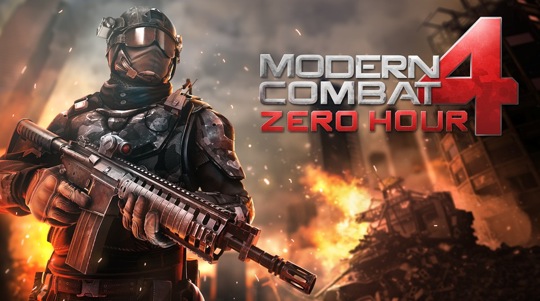 Mobile FPS games have always been plagued with control problems. However, the control system in Modern Combat 4: Zero Hour is quite responsive and works extremely well with the game. The graphics and controls make it feel as though you are playing a PC game.
The immersive story is a nice touch. Many of the most popular games are puzzle or arcade games which offer very little to no story, but Modern Combat 4 offers a unique gaming experience. Play as both the hero and the villain to obtain the full story.
Modern Combat 4 also offers a complete multiplayer experience. The ability to fully customize your weapons with over 20,000 weapon attachments will keep you busy while you unlock and try out all the different attachments.
These are our 5 best and hottest android games for your smart android gadgets. Have a look and don't forget to share any of your game which you would have added to the list.
Download Modern Combat 4: Zero Hour for iOS
Download Modern Combat 4: Zero Hour for Android
Guest Article: Jane Hudson is a freelance writer and college English teacher. She writes on saving money and frugal living, and more. For more of her helpful blog posts, please go to PromoCode4Share.com or G+ to see useful tips on various topics.
The post The Top 5 Hottest Android & iOS Games Of 2013 appeared first on iJailbreak | Unconventional Jailbreak And iOS News.