TechGreatest
The Original iPhone Will Soon Be Considered Obsolete By Apple In Retail Stores
In case you still use the original iPhone that debuted in 2007, you will be disappointed to hear that Apple will be soon making the product obsolete. This means that the product will not be supported under any circumstance, unless of course required by law, such as in California. Really, this should not come as a surprise because AT&T actually stopped activating original iPhones 18 months ago.
When you consider the specs of the original iPhone, EDGE (2G) connectivity and 128MB of RAM, it makes sense that the product is going to be considered obsolete by Apple. The news comes from 9To5Mac who have gotten their hands on an internal Apple document that even shows several other Macs and Xserve models soon to be classified as obsolete products by Apple.
Apparently this will happen on June 11th, 2013, which at the time of writing is just over a month away.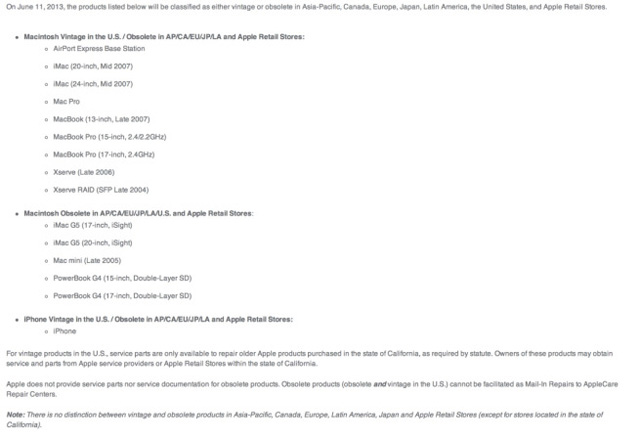 9To5Mac states, however, "the "vintage" status will still apply with AppleCare  and Authorized Service Providers, meaning it is possible to have the device serviced if you call directly." Is anyone going to be disappointed that Apple will be making the original iPhone obsolete? Let us know in the comments section below.
The post The Original iPhone Will Soon Be Considered Obsolete By Apple In Retail Stores appeared first on iJailbreak.com | Jailbreak | iOS | Apple | Android | Google | Microsoft.