TechGreatest
The iPhone By Itself Is A Bigger Business Than Microsoft Or Coca-Cola
We all know that the iPhone us a huge part of Apple's business, but I bet you didn't realize to what extent. Businessweek has put together a chart of Apple's iPhone business and has compared it against the revenues of some of the most iconic businesses on earth.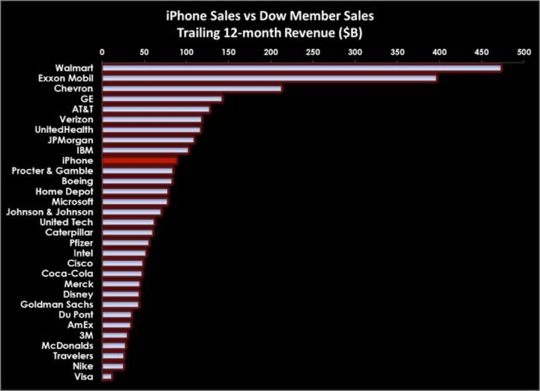 It's placing might very well surprise you. If the iPhone were a standalone business it would make it the 9th largest company on the DOW Jones top 30. Beating out companies like Home Depot, Coca-Cola, McDonald's and Nike.
Although it without a doubt isn't the biggest in the world, it is impressive to think just how big of a business the iPhone really is for Apple.
The post The iPhone By Itself Is A Bigger Business Than Microsoft Or Coca-Cola appeared first on iJailbreak | Unconventional Jailbreak And iOS News.