TechGreatest
The iPhone 5S Will Likely Feature A Sapphire-Covered Convex Home Button And Fingerprint Sensor
After hearing about the date Apple will likely unveil the iPhone 5S, we now have some more information regarding how Apple could make the fingerprint scanner work. As last we heard having a fingerprint scanner on a mobile device just didn't seem possible due to durability issues.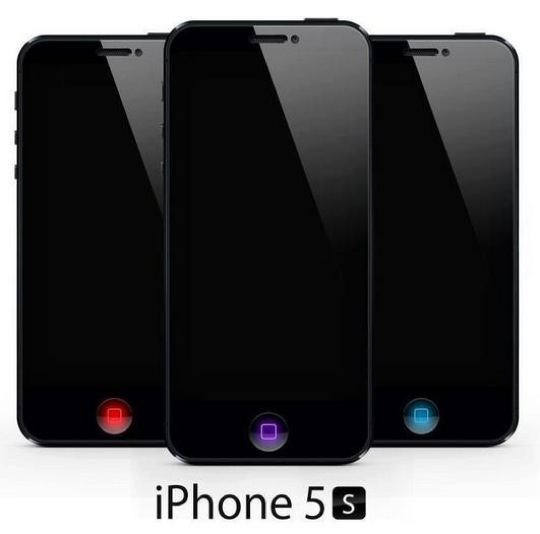 If analyst Ming-Chi Kuo of KGI Securities is to be believed, the iPhone 5S could feature a sapphire-covered convex home button housing a fingerprint sensor. This would be a big change for the home button because since 2007 it has always been a concave shape.
The reason why switching to a convex home button would be necessary is because it would give Apple more room to fit the fingerprint sensor and of course the sapphire would offer protection from everyday abuse.
Convex home button creates space for fingerprint sensor; yield to improve. We think that a fingerprint sensor will be placed under the home button of iPhone 5S. However, assembling it could be difficult as the space under home button is limited as it already has to accommodate the Lightning connector, speaker and microphone. Thus, we think the shape of the home button could be changed from concave to convex to create more space for a fingerprint sensor.

Sapphire prevents home button from being scratched. A convex home button could be more easily scratched, so a harder material is required. We believe Apple will switch from plastic to sapphire, whose hardness is second only to diamond. Sapphire would protect the home button from being scratched and the fingerprint sensor from being damaged.
Apple is also expected to utilize RF and capacitive technology from AuthenTec instead of the common optical recognition used in many other sensors. This of course would give Apple an advantage over competitors, as it would be much more durable.
If a sapphire crystal home button sounds familiar to you it would be because we previously heard this from a site called TechNews back in May, but not many people took the report seriously because the site had no track record. With Kuo reporting the same thing, however, it definitely adds more credibility to the idea of such a home button.
The post The iPhone 5S Will Likely Feature A Sapphire-Covered Convex Home Button And Fingerprint Sensor appeared first on iJailbreak | Unconventional Jailbreak And iOS News.