TechGreatest
The iPhone 5s And iPhone 5c Gets The Teardown Treatment From iExperts
Although it's no iFixit teardown, the folks over at iExperts have took to tearing down Apple's new iPhone 5s and iPhone 5c. This is of course only possible because the iExperts team is located in Australia where the handsets have already gone on sale.
Due to all the component leaks we have seen with both the iPhone 5s and iPhone 5c this likely won't be very exciting for you, but if you get a kick out of seeing the guts of expensive gadgets you will appreciate it without a doubt.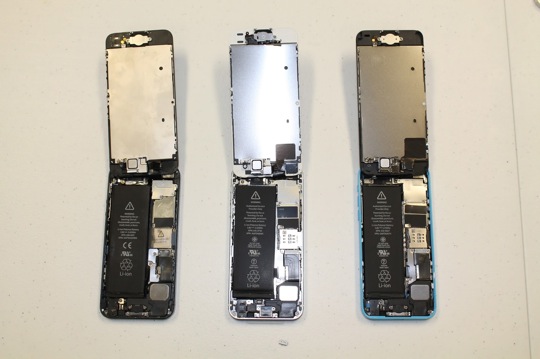 It was noted that the actual layout of all the components has remained largely unchanged, but this has been the case since the original iPhone launched in 2007. The only thing that really does change is the components themselves.
Starting with the battery it is slightly larger, like previously reported, with the iPhone 5c battery ringing in at 5.73Whr and the iPhone 5s at 5.92Whr. One other minor difference when compared to previous generation batteries is that they are labeled "Apple Japan."
Moving onto the logic boards in the new iPhones they are slightly narrower than the iPhone 5′s logic board, which is what allowed for the batteries to be wider and therefore slightly better.
As for the camera you will notice the iPhone 5s' iSight camera lens (center) is slightly larger than both the iPhone 5′s and 5c's. This is of course because of its wider f/2.2 aperture, which lets in more light and improves the quality of photographs.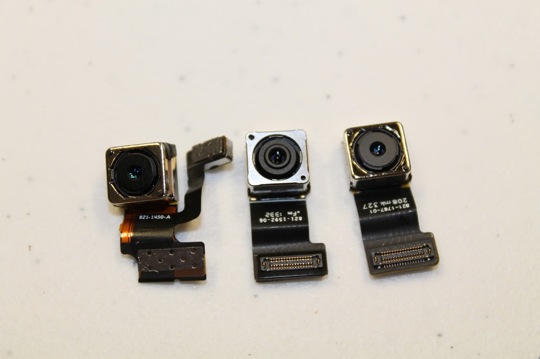 Some other notable changes includes an improved switch for the sleep/wake button that will make it more reliable, the Touch ID sensor of course in the iPhone 5s and even a more compact charger.
The post The iPhone 5s And iPhone 5c Gets The Teardown Treatment From iExperts appeared first on iJailbreak | Unconventional Jailbreak And iOS News.