Despite what a lot of people initially believed, the iPhone 5s is actually only dual-core not quad-core. Although it is the world's first 64-bit mobile phone, it is not Apple's first quad-core chip.
The news comes from the reputable site Anandtech, who have noted that using a tool that counts cores is only returning the number 2.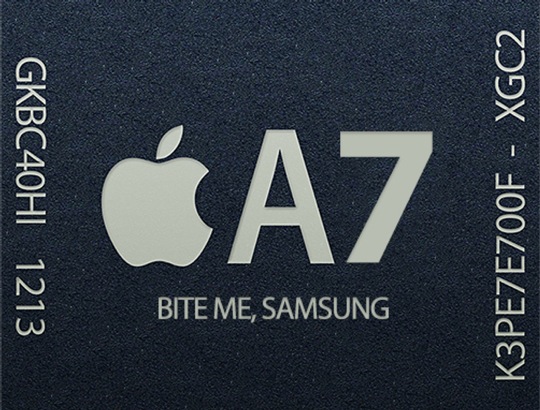 Although this might shock a lot of people, considering most high-end Android smartphones have quad-core configurations or even higher, this isn't necessarily a bad thing. CNET recently interviewed Anand and he said the following:
"The quad-core card was kind of forced. It's definitely not the only way to arrive at the ideal performance-power for a phone. The dual-core A7 is now the fastest [system-on-a-chip] we've tested under SunSpider, even outpacing Qualcomm's Snapdragon 800 and ARM's Cortex A15."
Really this shouldn't come as a surprise. Apple marches to a drum of its own and beefing up a dual-core chip makes a lot of sense. It allows Apple to save power, while the 64-bit element to it allows it to see an impressive performance boost over previous A series chips and other smartphones on the market.
The post The iPhone 5s' A7 Chip Isn't Quad-Core appeared first on iJailbreak | Unconventional Jailbreak And iOS News.