TechGreatest
The iPad 5 Will Copy Both The Design And Touchscreen Tech Of Its Little Brother
We have been hearing for some time now that Apple will adopt the style of the iPad Mini in the 9.7-inch iPad, including thin side bezels and an overall thinner and lighter design.
Now The Wall Street Journal has even added its weight into the rumor stating that the iPad 5 will indeed become light thand thinner due to touchscreen technology that will be borrowed from the iPad Mini.
The same touch-panel technology that made the iPad mini thin and light will likely feature in the next iPad, which is currently being produced by Apple's Asian suppliers, according to people with knowledge of the matter.
This is of course referring to the thin-film touchscreen technology called GF Ditto (also known as GF2), currently found in the iPad mini. GF Ditto is what allows the iPad Mini to be so much thinner and lighter than the current generation iPad that utilizes s a glass-based touchscreen called G/G.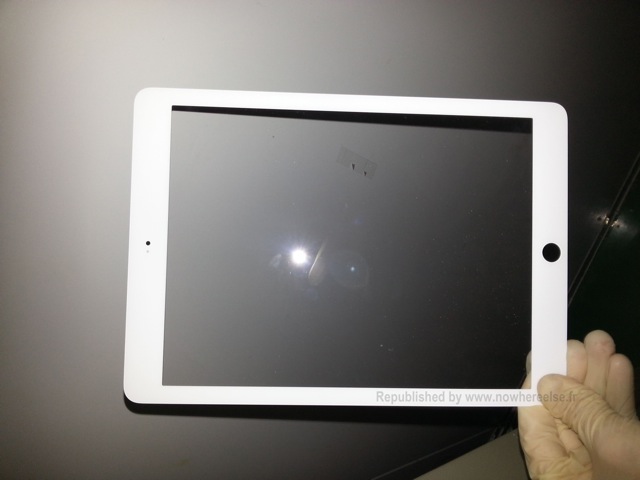 The Wall Street Journal elaborates on the benefits of GF Ditto:
For device makers, the option of using a film-based touch panel is becoming more attractive than before, as the film material has largely overcome previous technical disadvantages against glass, and it has advantages in terms of thickness and weight, said DisplaySearch analyst Shoko Oi. Because Apple is the world's largest vendor of tablet computers, what technologies it uses to produce iPads could have a significant impact on component suppliers. More demand for film-based touch panels is good news for manufacturers of PET films that are used to produce such panels.
If Apple is indeed bringing this new touchscreen tech to the iPad 5 it would definitely make it more appealing. And considering this report is from WSJ it is very likely to happen.
The post The iPad 5 Will Copy Both The Design And Touchscreen Tech Of Its Little Brother appeared first on iJailbreak | Unconventional Jailbreak And iOS News.