TechGreatest
The Hot Watch Is One Of The Most Innovative Smartwatches We Have Seen
KickStarter seems to be the place where a lot of smartwatches start off on and it is for a good reason… KickStarter campaigns tend to be successful. You might be thinking to yourself… "oh no not another smartwatch." But don't worry this one is unique enough to be worth your attention.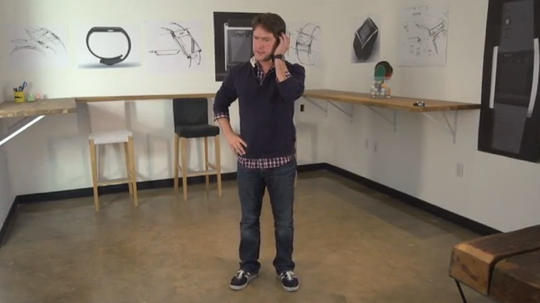 It is called HOT Watch and don't let its name deceive you. The main goal of Hot Watch is to solve the problems with current smartwatches and that is the fact that they can't be used for basic functions like texting or making and receiving calls.
Texting is achieved by allowing you to type directly on the watch or selecting from a list of pre-defined responses you can set. You are able to make private calls directly from the watch thanks to its bio-mechanical solution amplified by the palm of your hand. You simply cup your hand around your ear and you will have a crystal-clear call.
Just take a look at all of Hot Watch's features below:
Private calls amplified by the palm of your hand
Speakerphone
Voice activated calling and other phone control using your phone's native voice recognition such as iPhone SIRI
Receive and reply to Messages (SMS, Email, Facebook and Twitter)
Music player remote control (for your phone's native player)
Multiple dial faces
Automatic fast contacts sync
Caller ID
Audible and silent vibrating alarms and alerts
Pedometer: Record running, walking, steps climbed, calories burned
Fall detection with automatic text to emergency number (unless cancelled in 30 seconds)
LED illumination
Note capture: captures your handwriting on the watch face
Tactile vibration feedback
HOT Proximity Alerts: Never leave your phone behind and prevent theft
Find your phone with remote beep
Built-in LED Flashlight (ONLY in Curve)
Water Resistant
Multi-touch projected capacitive screen (Skim finger above glass to change screens)
The watch really can do almost anything and everything!
If you would like to learn more about Hot Watch be sure to check out the official KickStarter page. It has a goal of $150,000 and has already surpassed the $300,000 mark at the time of writing this article with 31 days to go.
Let us know what you think of it in the comments section below.
The post The Hot Watch Is One Of The Most Innovative Smartwatches We Have Seen appeared first on iJailbreak | Unconventional Jailbreak And iOS News.