TechGreatest
Task Management Across Any Device, Browser, or Operating System [Deals]
We've all used a task manager to stay on top of our work, but have you ever used one that tracks your productivity over time? Todoist looks to change the way you get work done by delivering a seamless, intuitive experience across all your smart devices and browsers.
It is not only fast, useful, and incredibly simple, but it gives you everything you need in a task manager, and more. Set due dates on tasks, create sub-projects or sub-items, and assign priorities using color-coding so you can quickly see what needs to get done today, tomorrow, or a week from now. Get access to the Premium Version for one year at this exclusive price.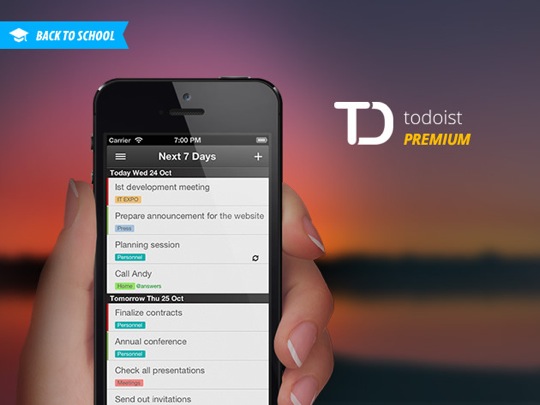 Just take a look at some of its top features:
This is what Tuaw had to say "Todoist doesn't revolutionize task management, but its easy-to-learn interface and nested lists make it ideal for people who want a simple, yet powerful tool for keeping their day organized."
If you are interested in Todoist you will be glad to know that it is available for only $13.99, which is a 52% discount over its retail price. Click the button below for more information.

The post Task Management Across Any Device, Browser, or Operating System [Deals] appeared first on iJailbreak | Unconventional Jailbreak And iOS News.