TechGreatest
Take A Look At How The iPhone's Camera Has Improved Over The Years From The Original iPhone To The iPhone 5
Apple's iPhone could very well be one of the most popular cameras in the world, in fact it is the most-used camera to take pictures on Flickr.
The iPhone's camera has come a very long way since its initial release back in 2007 and it definitely wasn't always the most popular. If you had an original iPhone or even iPhone 3G then you will likely remember the picture quality that you could get from the iPhone's camera wasn't anything amazing. In fact, it was downright horrible in most cases.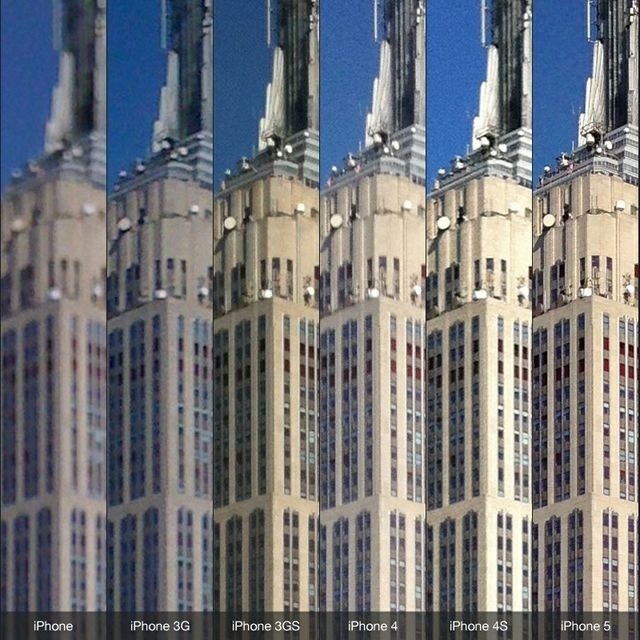 Along came the iPhone 3GS, however, and this is where things really started to pick up. The iPhone's camera went from more of a novelty feature to actually a full-fledged point-and-shoot camera that could capture some great shots. Fast forward to the iPhone 5 and you could definitely justify buying an iPhone as not only a smartphone, but a camera and video recorder.
The folks over at Camera+ recently did a great comparison of the photo quality from all the iPhone's dating back to the original iPhone to the iPhone 5. Take a look at some of the comparison shots, it is impressive to see how far the iPhone has come.
There are many more comparison shots you can check out over on the official Camera+ blog. The iPhone's camera has certainly come a long way hasn't it?
The post Take A Look At How The iPhone's Camera Has Improved Over The Years From The Original iPhone To The iPhone 5 appeared first on iJailbreak.com | Jailbreak | iOS | Apple | Android | Google | Microsoft.