TechGreatest
SquareTrade Drop Tests Samsung Galaxy S4 Against iPhone 5 And Galaxy S3 [VIDEO]
Now that the Samsung Galaxy S4 is available for purchase in most parts of the world, a drop test video is all you need to make sure that you want to get this new smartphone. The Galaxy S4 is definitely a powerhouse and comes with a lot of cool features. The reviews are in and almost everyone thought it is definitely fast and powerful, but isn't built right or there's too much stuffed into the S4.
To find out how good the build quality of the Samsung Galaxy S4 is, SquareTrade performed a drop, slide and water test. The contenders were Apple's iPhone 5 and Samsung's previous flagship handset, the Galaxy S3.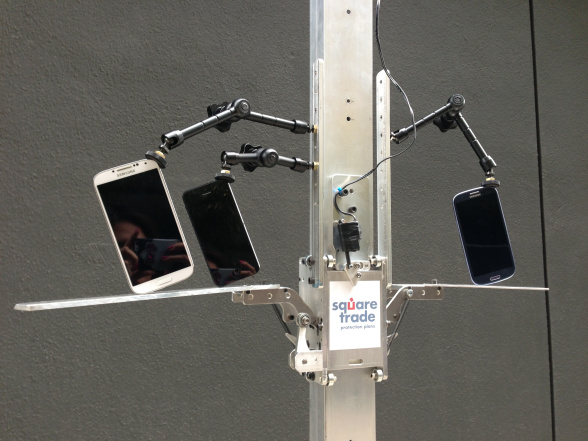 First came the 4 foot corner drop test, the most common way someone drops their smartphone. The Galaxy S4 and Galaxy S3 are made of plastic, have removable battery covers and large displays. The iPhone 5 is made out of aluminum, is lighter and has a smaller display. The results were not very surprising. The iPhone 5 survived the drop with just some scuffs on its sides, whereas both the Galaxy S3 and the Galaxy S4 suffered from cracked displays and body. Clearly, the Galaxy S4 was not made to withstand 4 foot drops!
Then came the slide test, which determines the friction coefficient of the devices. Simply put, this test will show us which smartphone would slide the least on a smooth surface. Again, the iPhone 5 dominated this test, sliding a very short distance. Next up, the water resistance test, where all the three devices are submerged in water while they're playing a video.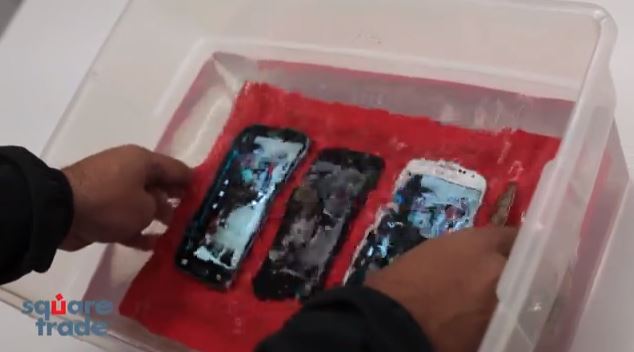 Both the iPhone 5 and the Galaxy S4 performed well in this test, whose audio and video were fine. The Galaxy S3 suffered audio loss and thus lost the challenge. Now, watch the video below:
So, there you go. The Galaxy S4 is powerful, but not that well made. SquareTrade is giving away a brand new Samsung Galaxy S4 to one lucky winner and all you have to do is click the link shown at the end of the video. Did you already get the Galaxy S4 or are you planning to get one?
The post SquareTrade Drop Tests Samsung Galaxy S4 Against iPhone 5 And Galaxy S3 [VIDEO] appeared first on iJailbreak.com | Jailbreak | iOS | Apple | Android | Google | Microsoft.