It's Summer and what better time to start downloading apps to keep you entertained than now! There has been a ton of great app sales going on lately. Whether you are looking at Sega slashing the prices of all of the Sonic The Hedgehog titles to only $0.99 or the award-winning Infinity Blade II going on sale for $0.99.
Could it really get any better?
Well, today none other than Warner Bros has decided to have a massive sale where they are discounting most of their titles to only $0.99 for a limited time. This includes Bastion, Man Of Steel, Scribblenauts Remix and so many others.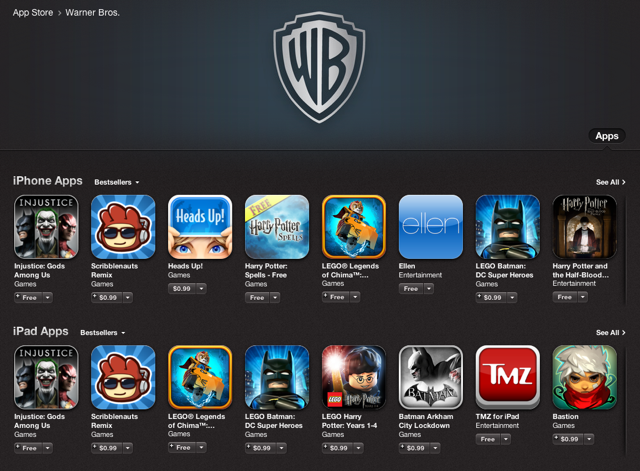 Click here to view all of the games currently on sale. Be sure to snag yourself some of Warner Bros most popular games for only $0.99 before this sale comes to an end. These are some serious savings on some of the titles which usually would have cost up to $5.99.
The post Snag Yourself Premium Warner Bros Games For Only $0.99 For A Limited Time appeared first on iJailbreak.com | Jailbreak | iOS | Apple | Android | Google | Microsoft.