TechGreatest
Say Hello To Cortana, Microsoft's Answer To Siri [VIDEO]
Today, Microsoft unveiled the much awaited Windows Phone 8.1 update at the Build 2014 conference being held in San Francisco. Windows Phone users have been waiting for this update for quite some time and they need to for a few more weeks. Also a part of this unveil was Microsoft's new personal assistant for Windows Phone. Known as Cortana, it uses Bing to perform various voice searches and is the company's answer to Siri.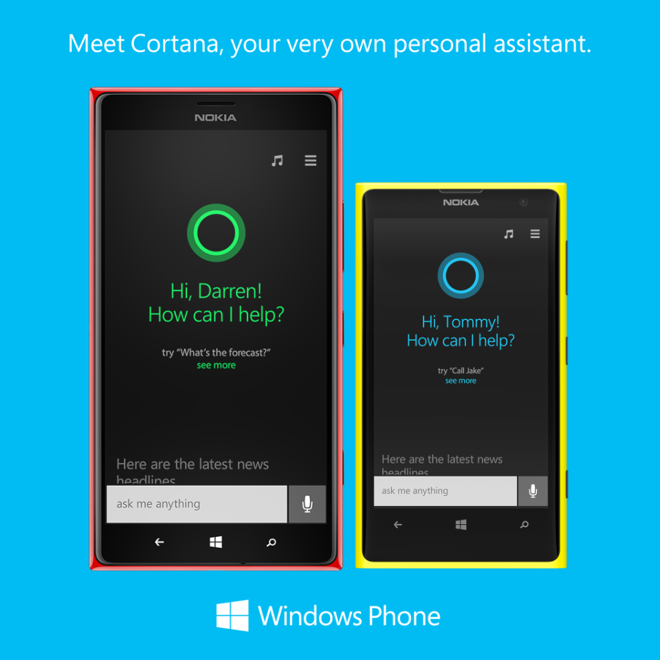 Now, Siri was unveiled by Apple almost 3 years ago, so some people might believe that Microsoft has entered the arena too late. However, Microsoft's Cortana has a feature that no other voice assistant has. It can be used with third-party apps! Microsoft hasn't detailed that functionality, but I bet developers are already working on it.
The personal assistant can be launched either via a live tile on the homescreen or by using the search button. You can ask it to set reminders, send texts, make calls and search the web. It is kind of a mixture between Google Now and Siri.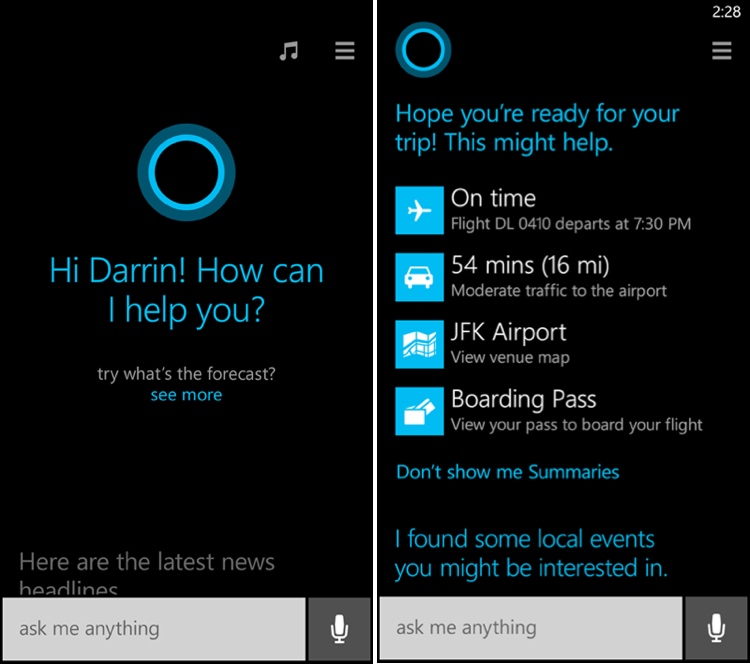 Cortana, as you may know, is a character from Microsoft's popular Halo franchise. A nice way to make Halo fans want Cortana on their smartphone even more. Here's the introduction video of Cortana;
According to Microsoft, Cortana will soon be available to existing Windows Phone user when an update to 8.1 rolls out in the coming months. Newer devices will come with Windows Phone 8.1 and Cortana later this month.
What do you think of Cortana?
The post Say Hello To Cortana, Microsoft's Answer To Siri [VIDEO] appeared first on iJailbreak | Unconventional Jailbreak And iOS News.