TechGreatest
Samsung Unsurprisingly Launches Two New Gold Galaxy S4 Variants
In an unsurprisingly move by Samsung this morning the company has just announced that it will be offering the Galaxy S 4 in gold. This of course comes after Apple introduced the iPhone 5s in gold, where it was met with demand that was off the charts.
There will be two gold variations of the Galaxy S4 that will be offered that includes Gold Pink and Gold Brown.
These new gold Galaxy S4 models were announced over Middle East Twitter and Facebook Channels with the tagline "Elegance is a touch of gold."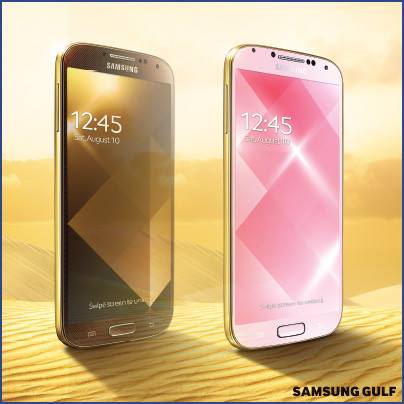 It is worth noting that as much as people like to label Samsung as a copycat, it has released gold colored handsets in the past. But suddenly offering its flagship smartphone in gold is without a doubt due to the popularity of the gold iPhone 5S, there is no denying it.
Don't forget Samsung is also going to be building 64-bit smartphones in 2014.
The post Samsung Unsurprisingly Launches Two New Gold Galaxy S4 Variants appeared first on iJailbreak | Unconventional Jailbreak And iOS News.