TechGreatest
Samsung Officially Announces The Galaxy S4 Mini
It's official: Samsung has finally announced the existence of the Galaxy S4 mini. Even though the company didn't provide us with a specific launch date, price, network compatibility or models, it has confirmed some of the handset's specifications prior to an event it will be holding in London, 21 days from now.
According to Samsung, the Galaxy S4 mini is a "powerful yet compact version of [the company's] bestselling smartphone, [the] GALAXY S4" which will feature a 4.3 qHD Super AMOLED display (as opposed to the 4 inch Retina display of the iPhone 5) – not as mini as they argue.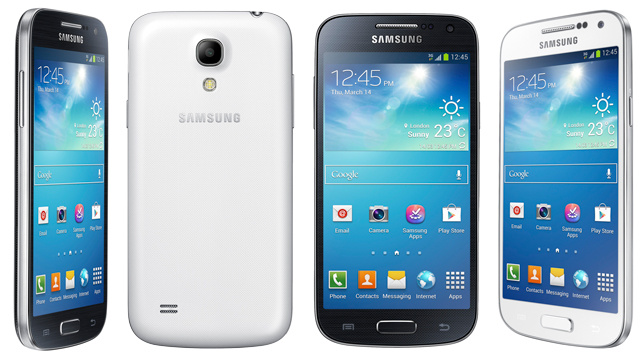 In terms of weight, the Galaxy S4 mini is 107 grams light, five more grams than Apple's latest phone. It will have a 1.7 GHz dual-core processor with 1.5GB of RAM; 8GB of internal storage – even though only 5GB are usable – and a microSD slot for up to 64GB of storage. The iPhone 5 hosts a 1.2 GHz dual core processor and, as you may know, it lacks an external memory card entry.
The Galaxy S4 mini will have a 1,900mAh battery, Bluetooth, an 8-megapixel camera in the back and a frontal 1.9 megapixel camera. The handset will feature NFC, infrared ports and a 4G model will be available in certain markets.
According to the press release, the Galaxy S4 mini will host some of the features the last S mini had, like ChatON, and introduce new ones that are already included in the Galaxy S4 such as Group Play (where friends can simultaneously play music and games together) and S Translator (a feature "which provides instant text or voice translation at email, text message, or ChatON").
The GALAXY S4 mini will be available in two colors, White Frost and Black Mist.
Are you going to buy the Galaxy S4 mini? Do you like its specs? Let us know in the comment section below.
The post Samsung Officially Announces The Galaxy S4 Mini appeared first on iJailbreak.com | Jailbreak | iOS | Apple | Android | Google | Microsoft.