TechGreatest
Ryan Petrich Will Be Starting TweakWeek 2 Upon The Release Of The iOS 7 Jailbreak
In June of 2011 Ryan Petrich started an initiative called TweakWeek. Essentially what TweakWeek was, was an initiative or challenge for Cydia developers to take part in. Each developer would be given a week where for that whole week they would release a new open source tweak daily that would be released into Ryan Petrich's beta repository.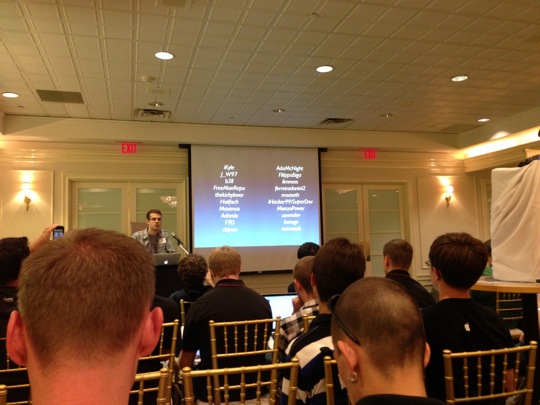 Photo via @Bensge
Not only is this great for the end user, but it is great for aspiring developers because they can learn from these open source tweaks and get into tweak development themselves. At the WWJC 2013 today Ryan Petrich actually announced that he will be hosting another TweakWeek, fittingly called TweakWeek 2.
There is reportedly over 20 different developers that will be on board that include well known names such as Filippo Bigarella, Adam Bell and of course Petrich himeself.
Unfortunately TweakWeek 2 won't be starting until the release of the first iOS 7 Jailbreak though, but with projects such as OpenJailbreak hopefully we won't have to wait as long for it to be released.
We will keep you updated on TweakWeek 2, but who is excited?
The post Ryan Petrich Will Be Starting TweakWeek 2 Upon The Release Of The iOS 7 Jailbreak appeared first on iJailbreak | Unconventional Jailbreak And iOS News.