TechGreatest
Rovio Releases Two New Angry Birds Star Wars II Clips And Announces The Official Release Date
Back in the middle of July we told you guys that Rovio would be releasing a sequel to Angry Birds StarWars that would include TELEPODS figures thanks to a partnership with Hasbro. Upon placing one of these figures on your iPhone or iPad's camera it will scan the character into the game, allowing you to select new characters on the fly.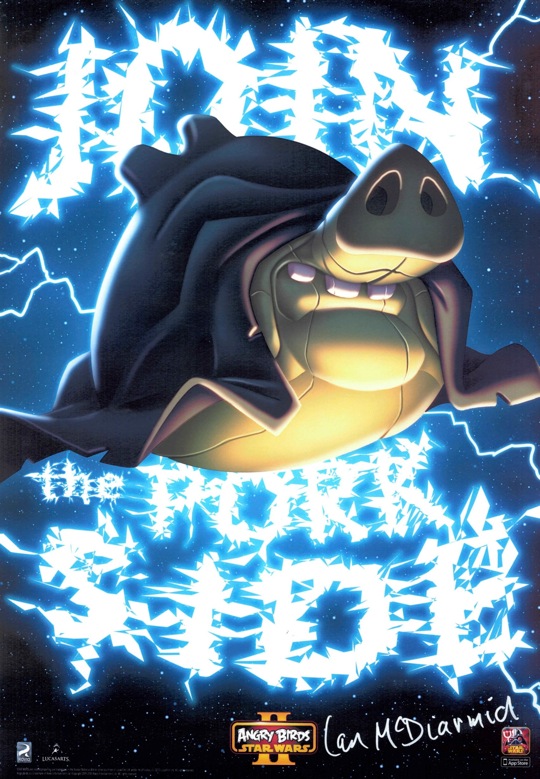 TELEPODS aren't the only aspect to Angry Birds Star Wars II that makes the game unique though, you will also be able to choose your side! This means you can choose to "Join the Pork Side" and play as either the birds or the pigs.
Rovio has take to their blog today to showcase two new clips for the game and also that they will be introducing fans to all the characters over the coming weeks.
Angry Birds Star Wars II will feature bird and pig versions of over 30 characters from the Star Wars universe. And in a countdown to the app launch, we'll be introducing you to all of them! The first set of character reveal gameplay videos are already coming next Monday August 26th.
Angry Birds Star Wars II will be released on September 19th on iOS, Android and Windows Phone devices for $0.99. You will be glad to know that this time around players will be getting a universal app, meaning it will work on both tablets and smartphones. There will also be a free ad-supported version available on Google Play.
Take a look at the two new clips below, including a "making-of" video to get a quick look behind the scenes and see Ian McDiarmid use the Force!
Are you getting excited for the release of Angry Birds Star Wars II? Or are you getting tired of the milking of the franchise? Let us know in the comments section below.
The post Rovio Releases Two New Angry Birds Star Wars II Clips And Announces The Official Release Date appeared first on iJailbreak | Unconventional Jailbreak And iOS News.