TechGreatest
Revamped Shazam For iPad Brings Auto Tagging And A Heck Of A Lot More [Download Now]
Shazam has released a new version of its song recognition app that brings a new design and loads of cool features to the Apple iPad. The iOS version is now universal and works on both the iPhone and iPad, but the latter gets some new special features. The app is quite popular on the App Store and millions use it everyday to recognize music, movies and TV Shows. The iPad version of Shazam can now auto-tag music, movies and ads playing around you without the need to tap on the search button. There's lots more though!

Version 6.0.0 of Shazam gets more interactive on the iPad. You can get plenty of details about a tagged song, TV show, movie etc. to learn more about it. You can discover popular tags across the globe and zoom out to see what's going on around the world. With Auto-tagging you don't have to tap on the Tag button to recognize audio. You can also run the app in the background and it'll recognize audio playing around you.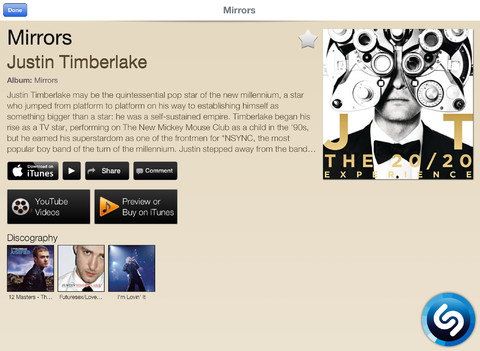 Let Shazam tag those songs for you while you check your email or look up info about a show on IMDB. To notify you that Shazam is running in the background, the status bar turns red. There's also a new homescreen that shows the latest tags, updates and the most popular songs around the world.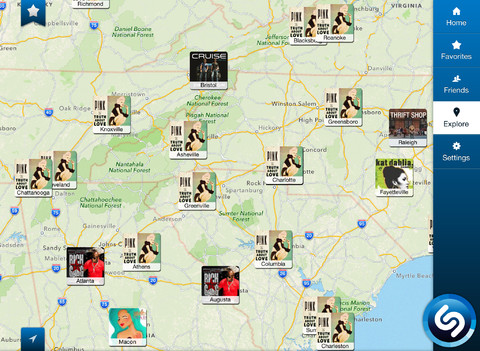 There is even the ability to see what your friends are listening to and tagging, as well as a new function where you can explore places on the map and easily browse your recent tags. Watch this demo video showing the new features:

The new universal Shazam 6.0 app is different from the previous app on the iPad, so you'll have to install it again on your iPad. It's available for free on the App Store. You can also get the Shazam Encore app with some extra features for $6.99.
Download Shazam 6.0 for iPhone, iPod Touch and iPad [iTunes link]
The post Revamped Shazam For iPad Brings Auto Tagging And A Heck Of A Lot More [Download Now] appeared first on iJailbreak.com | Jailbreak | iOS | Apple | Android | Google | Microsoft.