TechGreatest
Pay What You Want For These 6 Awesome Adventures Games For Your PC Or Mac
We have done this many times and today we are back with another "name your own price" promotion, but this time it is for adventure games.
Summer is just around the corner and if you know you are going to have some free time on your hands then you will want to consider these 6 adventure games for your PC or Mac that you can pay whatever price you want for.
That's right. We've partnered with 6 of the world's best game developers to bring you The NYOP Adventure Gamer Bundle! You pay what you want for TWO different games that will keep you gaming for hours on end including: Gardenscapes and Storm in a Teacup.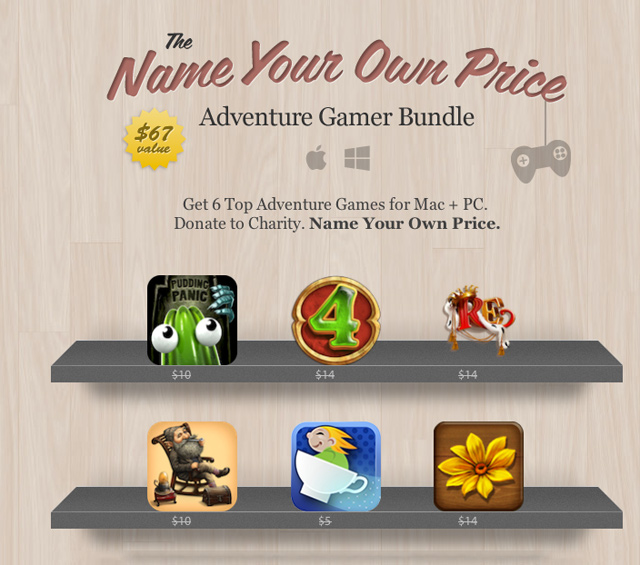 And if you pay more than the average price (at the time of writing this article it is ($3.27), you'll also receive Pudding Panic, 4 Elements, Royal Envoy, and the Tiny Bang Story.
Best of all you can feel good about your purchase because 10% of whatever you decide to pay will go to one of three charities of your choice. The charities include  Child's Play Charity, World Wildlife Fund, and Creative Commons.
This promotion surely won't last long so click the button below for more information on the games and how to get all 6 for just over $3.
The post Pay What You Want For These 6 Awesome Adventures Games For Your PC Or Mac appeared first on iJailbreak.com | Jailbreak | iOS | Apple | Android | Google | Microsoft.