TechGreatest
Parrot Announces The AR.Drone 2.0 Power Edition With 36 Minutes Of Fly Time [VIDEO]
If you were following the Consumer Electronics Show you probably would have seen that Parrot revealed the AR.Drone 2.0 with a built-in 720p camera and other impressive features.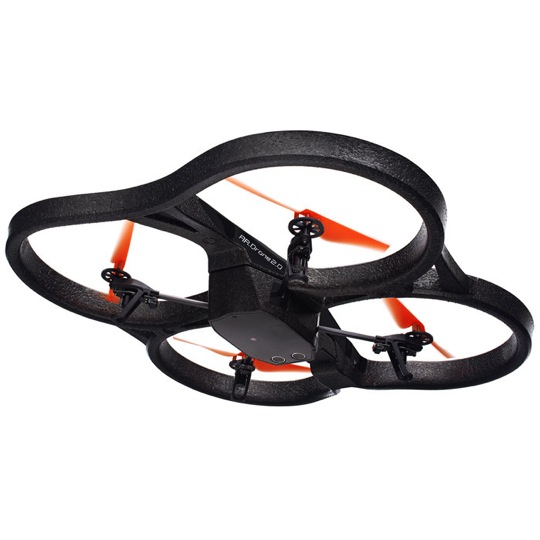 For those who didn't hear of the announcement or even know what the AR.Drone is, it essentially is an iPhone-controlled quadricopter that is extremely easy for anyone to fly. The only downside to the quadricopter was its battery life though. The AR.Drone 2.0 only had about 15 minutes of fly time.
Yesterday, however, Parrot announced the AR.Drone 2.0 Power Edition which as I am sure you can guess boosts the battery life. By how much though? Well the AR.Drone 2.0 Power Edition gets 36 minutes of flight time, thanks to two 1,500mAh lithium-polymers. Besides the battery life improvements Parrot has also thrown in sets of colored blades that include black, red, orange and blue.
With the 'Power Edition,' AR.Drone 2.0 fans can enjoy the powerful new high-density lithium-polymer battery, which extends the flight time of the AR.Drone 2.0 by 50 percent! Because it is an exclusive edition, it includes not just one, but two of these high-density batteries!

With a total of 36 minutes of flight time, you can unleash the full potential of your Parrot AR.Drone 2.0 and become the master of the sky!
Those that are interested in the AR.Drone 2.0 Power Edition can purchase it from Brookstone for $369.99. It isn't cheap, but it arguably he best iPhone-controlled quadricopter there is on the market.
The post Parrot Announces The AR.Drone 2.0 Power Edition With 36 Minutes Of Fly Time [VIDEO] appeared first on iJailbreak | Unconventional Jailbreak And iOS News.