TechGreatest
OS X Mavericks Will Be Free And Available To Download Today
After sharing some retail stats Craig Federighi took the stage to demo OS X Mavericks in all its glory. Federighi demoed some of Mavericks top features like improved notifications, a dedicated Maps app, Finder tabs, tagging and a ton of other noteworthy features.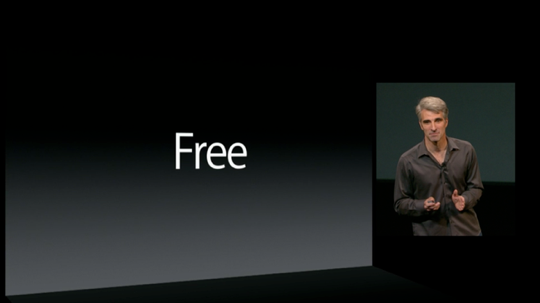 After he finished giving the demo he announced that the days of paid software updates were over and that OS X Mavericks and all future Mac software updates would be free! Even if you are running earlier versions of OS X all the way back to Snow Leopard, getting to Mavericks will be free and a 1-step installation.
As for the availability of Mavericks it will be available to download today from the Mac App Store. So what are you waiting for? Get downloading!
The post OS X Mavericks Will Be Free And Available To Download Today appeared first on iJailbreak | Unconventional Jailbreak And iOS News.