TechGreatest
Opera For Android Gets New Features And Exits Beta
Opera is a Norwegian Internet browser that has been available for quite a while. It was launched in 1996 and today is compatible with most platforms, including Mac, Windows, Linux and mobile devices.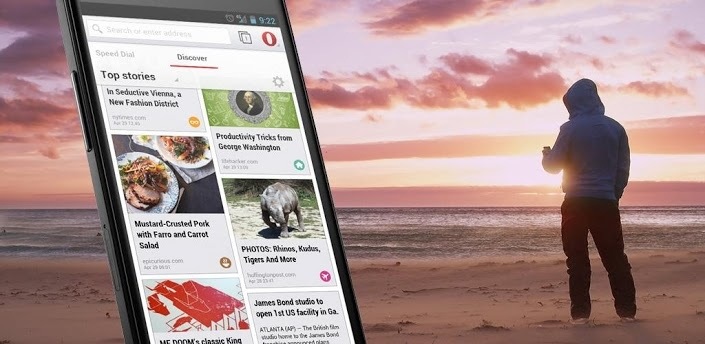 The newest version for Android devices has been optimized to offer a better web experience, thanks to the fact that it maintains a tool that compresses information while browsing using a mobile network.
Up until now, the mobile app was still on beta. That has changed: today it is available in the Play Store as a final version, compatible with Android 2.3 or above.
In comparison with the "mini" version – available for iOS and other phones – this browser enables you to explore the web in the same way as if you were on a desktop or laptop computer.
Opera lets you set all your favorite sites on speed dial so you can have access to them when you need them the most; view a section where you can get the latest news; find all your files including music and videos easily; it keeps you online in all kinds of conditions without using a lot of data thanks to a feature called "Off-Road mode" where you can check your data usage.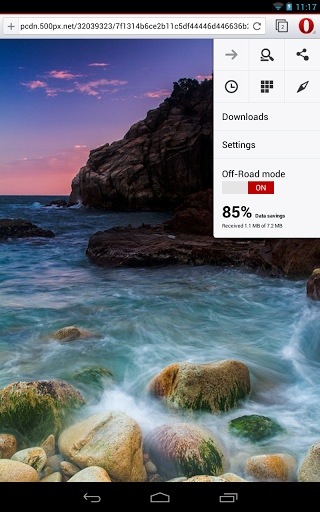 I find the Off-Road function quite interesting. It helps speed browsing even if there's no 3G connection in the area. Also, you can set the news tab to get the latest trends or get the news from a specific region or country,
Opera is the perfect choice for Android devices that aren't compatible with Chrome or other advanced browsers.
Download Opera for Android [Download Link]
The post Opera For Android Gets New Features And Exits Beta appeared first on iJailbreak.com | Jailbreak | iOS | Apple | Android | Google | Microsoft.