TechGreatest
Nokia's New TV Ad For Lumia 1020 Bashes iPhone's Camera And Users [VIDEO]
Microsoft has released a new TV ad for the Nokia Lumia 1020, a Windows Phone with a 41 megapixel camera and 6x digital zoom. The new commercial shows a large audience at a play, using the iPhone, iPad and other smartphones to take photos. However, since most smartphone cameras can't really zoom a lot, the pictures are blurred.
The Nokia Lumia 1020 on the other hand, has 6x digital zoom and a 41 megapixel sensor, which takes beautiful shots with amazing zoom. This isn't the first time Microsoft is attacking Apple, earlier this year a commercial titled 'Don't Fight' aired that showed iPhone and Android users fighting over who can take better photos.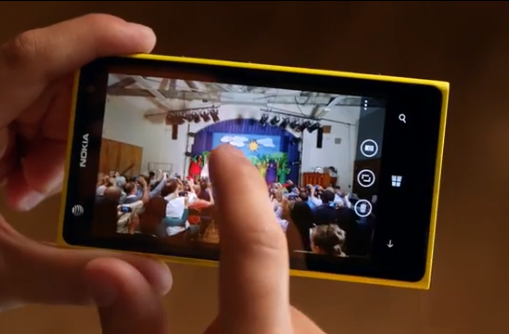 Then there are those Windows 8 tablet vs iPad ads that have been popping up now and then. Remember how Apple used to make fun of Microsoft back in the days, looks like it's the other way around now. The Lumia 1020 ad is well done, yes there is a slight hint of over-acting, but it's still good. Plus the Lumia 1020 camera is actually much better than any other smartphone camera out there. Check out the ad below:
That last part was quite funny, don't you think? Overall, the ad does serve the purpose, which is to show how good the Lumia 1020′s camera is. Apple is rumored to release the iPhone 5S next month with an updated camera, let's see how it'll fare to this beast. What do you think of the commercial?
The post Nokia's New TV Ad For Lumia 1020 Bashes iPhone's Camera And Users [VIDEO] appeared first on iJailbreak | Unconventional Jailbreak And iOS News.