TechGreatest
New Leaked Photos Shows Supposed iPhone 6 Front Panel And Battery
We've seen plenty of leaks in the last few days, from manufacturing molds to blueprints and now there are more. The first photo was posted on Weibo (iPhone.fr) and it shows an alleged iPhone 6 front panel.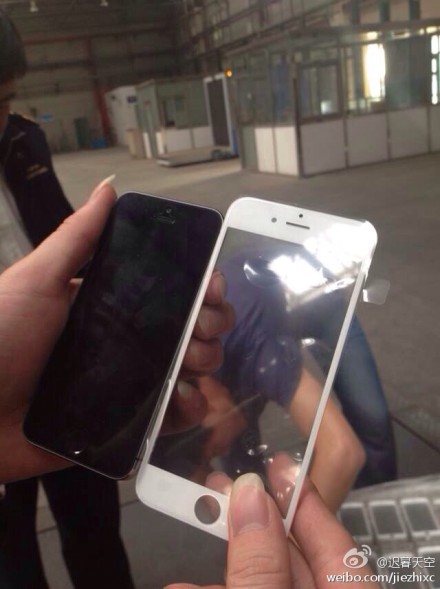 As you can see from the image above the front panel is being compared to an iPhone 5s and it is noticeably larger. The side bezels are thinner and it does look like it could be sporting a 4.7-inch display. The usual cutouts for the home button, earpiece, front camera and the light sensor are present.
Another image, posted by French site Nowherelse.fr, shows what are supposedly iPhone 6 batteries placed on a tray. If you look at the image below you'll notice that the metallic section on the battery has been altered, giving it a slightly new design.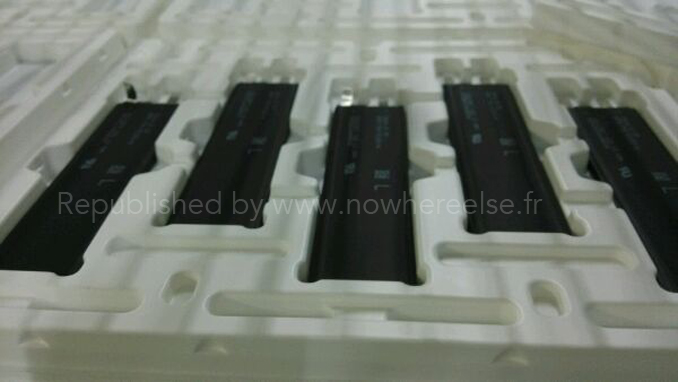 Maybe the new design could make the iPhone 6 slimmer as that is what all the reports have been saying. The iPhone 6 is rumored to be released with two display sizes, 4.7-inch and 5.5-inch at different times this year. A new slimmer design, A8 processor, improved camera with OIS and larger display is what we can bet on right on.
Once again, we can't really talk about the legitimacy of these leaks, they could be fake, they could be real. We can only know when Apple actually announces the next generation iPhone, hopefully in September. What do you think of these photos? Let us know in the comments.
The post New Leaked Photos Shows Supposed iPhone 6 Front Panel And Battery appeared first on iJailbreak | Unconventional Jailbreak And iOS News.