TechGreatest
New Juicy Details On The Latest Apple TV Beta Surface [iTunes Radio, Conference Room Mode And More]
Despite the fact that Apple never explicitly mentioned the Apple TV would also get getting an update at the WWDC 2013, Apple seeded iOS 5.4 to developers along with iOS 7 beta 1. The folks over at Electronista have dove into the new software and have discovered quite a few new features that are worth noting.
Before we dive into those features, due to the fact that Apple is calling the update iOS 5.4, it could mean the Fruit Company plans on releasing iOS 5.3 prior due to the fact that there is no iOS 5.3 for the Apple TV in existence right now.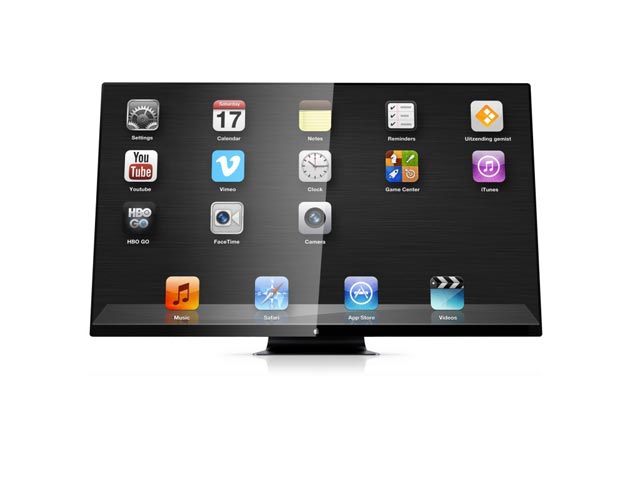 In iOS 5.4 for the Apple TV there is added iTunes Radio integration, iTunes in the Cloud is supported alongside iTunes match and Photo Stream has now been renamed to iCloud Photos. Another new feature is "Conference Room" that will appeal to business users. According to Electronista "It allows users to set a custom background with an overlay of instructions on how to connect their own devices to the network."
Considering this is only the first Apple TV beta, testers and developers can expect further changes and refinements in future beta versions. Right now it isn't known whether or not Apple plans to change the user interface of the Apple TV to match the new style of iOS 7, but considering it was only revamped not too long ago, this is probably out of the question.
We will keep you updated if we hear more about the new Apple TV iOS 5.4 beta. Until that time let us know your thoughts in the comments section below.
The post New Juicy Details On The Latest Apple TV Beta Surface [iTunes Radio, Conference Room Mode And More] appeared first on iJailbreak.com | Jailbreak | iOS | Apple | Android | Google | Microsoft.