TechGreatest
New Images Show Rumored Gold Colored iPhone 5S Backplate
Earlier today, we told you that a certain analyst believes that the iPhone 5S will come with a new color choice – Gold. KGI Securities analyst Ming-Chi Kuo stated that Apple may add the color Gold as a choice for the iPhone 5S, apart from Black and White. There were plenty of rumors before this that Apple might add new color choices for the iPhone 5S, but Gold was only mentioned once before. Now, a french blog called Macboutic has posted pictures of what they claim to be the iPhone 5S backplate, in Gold.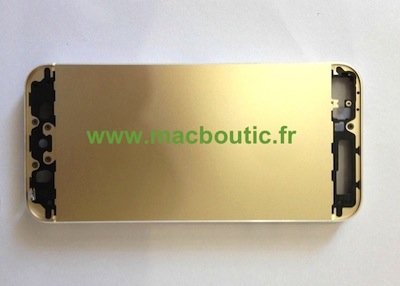 Of course, we cannot guarantee that these pictures are legitimate, I mean, they could easily have painted an iPhone 5 backplate Gold. However, the screw hole placements do look similar to the ones on the leaked pictures of the iPhone 5S. You may have noticed that there is no Apple logo or the iPhone name on the back. This is because the blog thought it would be better if they blurred it out. Below are the front and back view of the casing.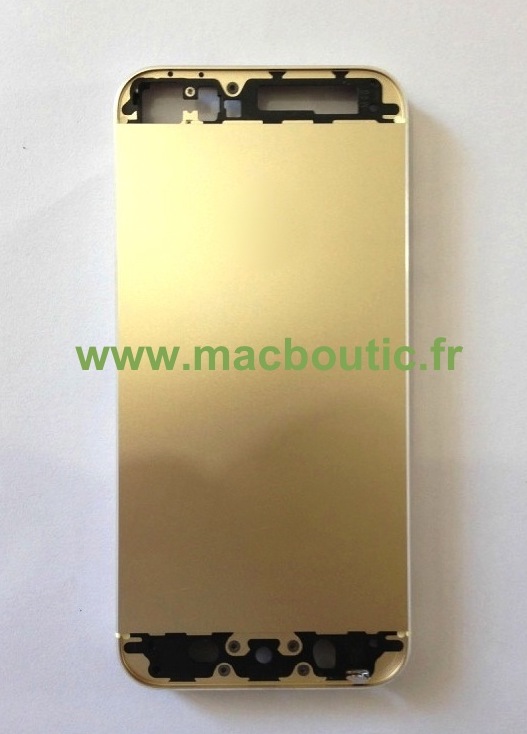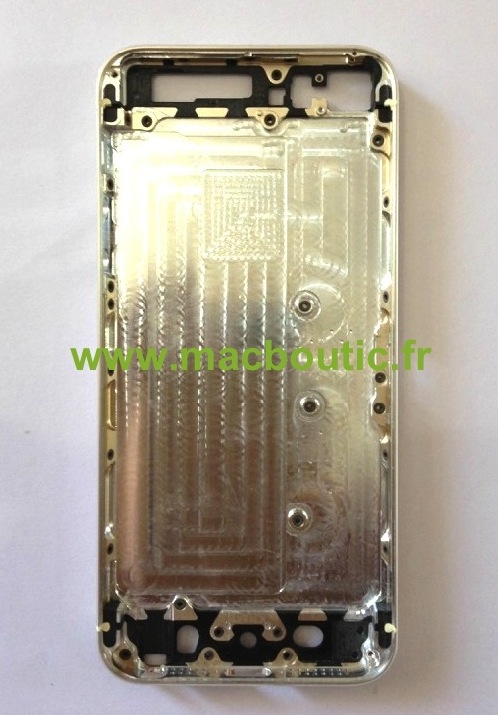 According to analyst Ming-Chi Kuo, the Gold colored iPhone 5S could also feature 128GB of storage. A Gold colored iPhone would be cool, I guess, if you like Gold. Here are the left and right side view of the said iPhone 5S casing.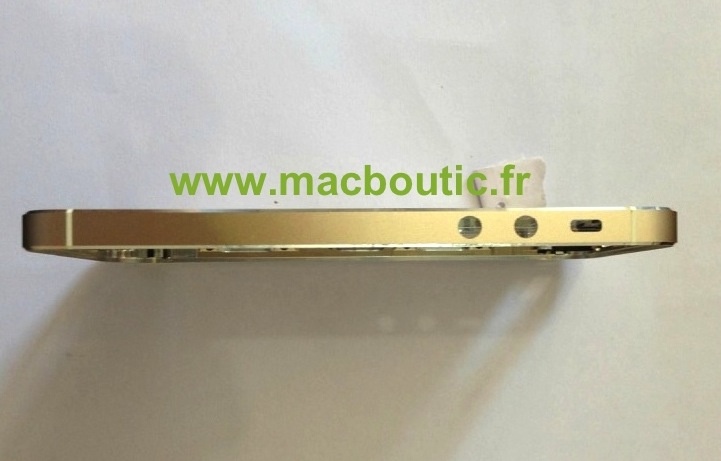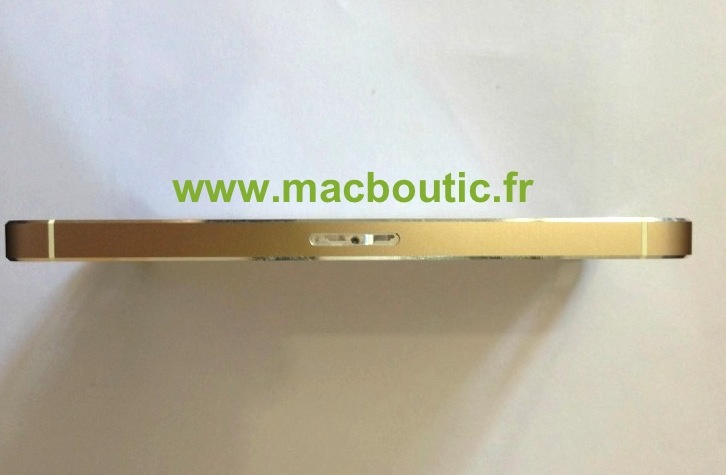 They do look pretty real, don't they? I wouldn't buy a Gold colored iPhone 5S, but it is one more color to choose from. Apple is rumored to announce the iPhone 5S and the iPhone 5C (cheap iPhone) sometime next month. Let's hope that happens.
The post New Images Show Rumored Gold Colored iPhone 5S Backplate appeared first on iJailbreak | Unconventional Jailbreak And iOS News.