If you own a jailbroken iOS device, then you may have heard of the popular Auxo tweak. The app switcher tweak recently got a complete rebuild for iOS 7 and a lot of new features were available in Auxo 2. One thing that was missing, was the lack of iPad support. However, as promised, the developer recently updated Auxo 2 to version 1.1 and added full iPad support.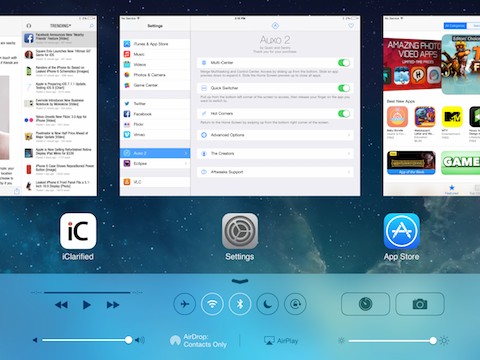 Auxo 2 combines both the Control Center and the App Switcher into one and makes switching, closing, viewing, controlling iOS functions and other things very simple. It does get a little cluttered on the iPhone, iPod Touch, but it looks great on the large screen of the iPad. The tweak looks like it belonged on the iPad, with better App previews and extra Control center functionality.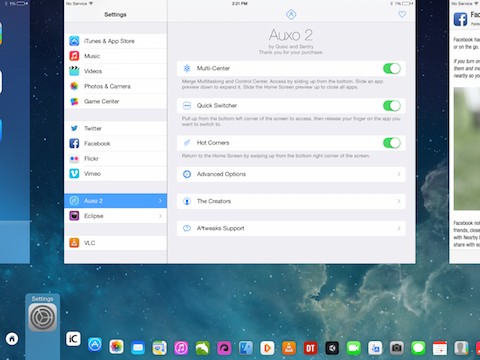 It is a little different than the iPhone version, but you do get all of the most important features including Hot corners and the Quick switcher. Certain bugs or glitches have been noticed on the iPad, but I'm sure A3Tweaks would take care of them in the next update. A validation prompt issue has also been fixed in this update and you can get the update from Cydia.
If you've already got Auxo 2, then the update is free. If you're a new user, you'll need to spend $3.99 for downloading Auxo 2 on your jailbroken device. Let us know what you think of the iPad support in Auxo 2 v1.1.
The post New Auxo 2 Update Adds Full iPad Support appeared first on iJailbreak | Unconventional Jailbreak And iOS News.