TechGreatest
Never Run Out Of Battery Life Again With The PowerBar [Deals]
If you've been wishing for an easy way to charge your smartphone when you're on the go, look no further because now you can with this portable PowerBar smartphone charger. Simply, plug your PowerBar into your smartphone and the charging will begin.
Never have your smartphone die on your again with this powerful little portable charger!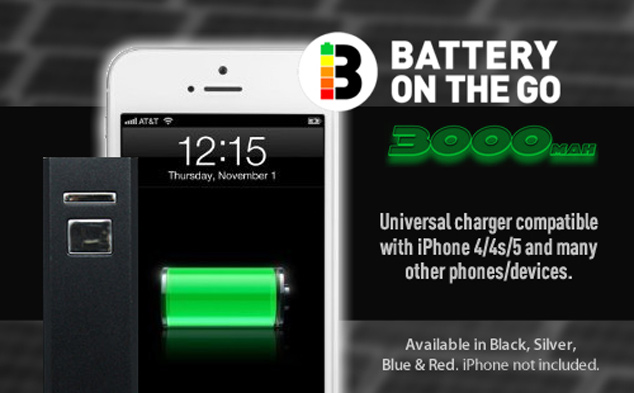 Your PowerBar will charge any of the following phones, and it comes with the adapter to fit any of the following brands:
Apple iPhones (4, 4S, & 5)
Samsung
HTC
Nokia
BlackBerry
LG
And several others
The PowerBar is small, light and sturdy…all while packing a punch. It's built of sleek aluminum and is quality assured by Battery On The Go. Whether you're on a long flight or simply out all day, having the PowerBar means you don't have to worry about how much charge you have left! This portable charger works great and is built to last and its USB charging feature makes it extremely easy to use.
We hate when our smartphone dies and now thanks for Battery On the Go, we never have to worry about it again. This little device will definitely buy you the time so you don't need to "run" home to charge your smartphone. It's a true game changer.
If you're interested in the PowerBar then you will be glad to know iJailbreak is offering it for 44% off it's retail price! That is only $39 and best of all it includes FREE shipping in The United States. Click the button below for more information.

The post Never Run Out Of Battery Life Again With The PowerBar [Deals] appeared first on iJailbreak.com | Jailbreak | iOS | Apple | Android | Google | Microsoft.