TechGreatest
Motorola's New Moto X Is The Most Customizable Smartphone On The Market
Motorola unveiled the Moto X handset yesterday at an event in New York City and it is safe to say it is the first real collaboration between both Google and Motorola.
Perhaps the most surprising thing about the smartphone is the amount of customization options it features. Those that purchase the Moto X online can choose between 2 front colors, 18 back colors and 7 accent colors. Altogether that makes for a total of 504 color combinations. There is also the ability to print your own message or catchphrase on the back of the device.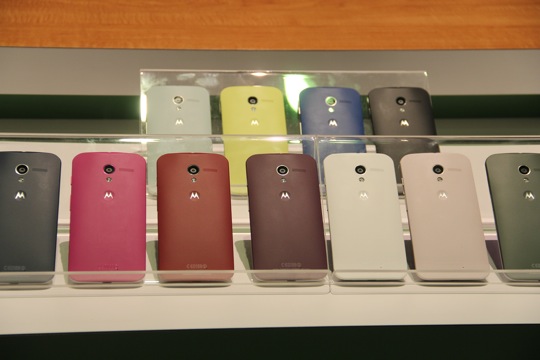 Besides how unique you can make the Moto X, it's specs are also pretty impressive. It features a 4.7-inch AMOLED display (not quite 1080p) with a resolution of 720 x 1280 pixels at 316 ppi. As for the processor it is powered by Motorola's X8 octa core CPU with 2GB of RAM. There is a 10MP rear-facing camera and a 2MP front-facing camera.
MotoBlur is no more with the Moto X handset, instead it will be running Android 4.2.2 Jelly Bean with an update to Android 4.3 coming shortly.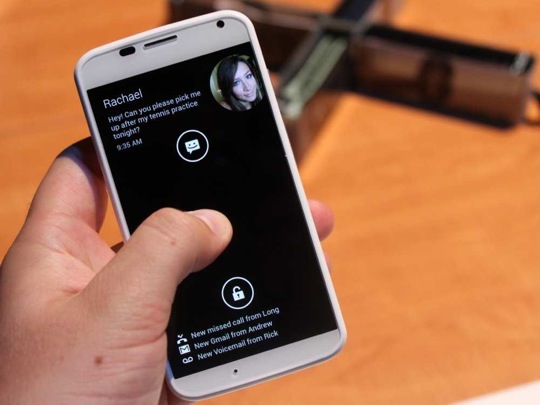 As for the feature to differentiate the Moto X from the competition, the handset is capable of constantly listening for voice commands. This puts Google Now at the core of the user experience. It can also take pictures with two quick twists of your wrist and a tap anywhere on the phone's screen.
The Moto X handset will be available later this month or in early September when it comes to carriers like AT&T, Verizon and Sprint. It is worth noting that only AT&T will allow customers to customize the look of the device. Exact availability dates internationally weren't really shared so you will have to keep an eye out for when this is announced.
What do you think of the Moto X? Just another smartphone or is it innovation? Drop us a line in the comments section below.
The post Motorola's New Moto X Is The Most Customizable Smartphone On The Market appeared first on iJailbreak | Unconventional Jailbreak And iOS News.