TechGreatest
Minigore 2: Zombies Available To Download FREE For A Limited Time For 4th Anniversary
If you haven't heard of the game MiniGore I would be seriously surprised. It is one of those classic games that landed on the App Store nearly 4 years ago now. The game is essentially a dual-stick survival shooter with a big focus on really engrossing visuals and sound effects.
Those that are also MiniGore fans, but haven't tried out its sequel, Minigore 2: Zombies will be delighted to know that the game is actually available to download free of charge for a limited time. This is because it is the 4th year anniversary of MiniGore.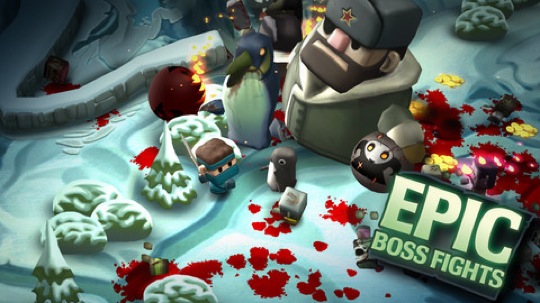 Unlike the first game where your mission is to survive the wrath of the Furries, in MiniGore 2 the "furries are gone and a new threat is emerging from the dark corners of Hardland."
You must help JOHN GORE fight his way through sunny lakes, graveyards and freezing plains into a stormy forest where the legendary METUSALEM has brought to life murderous chefs, giant lumberjacks, killer penguins, a single moose, three hundred rabbits and the entire undead army of the COSSACK GENERAL.
There is over 300 awesome challenges, 20 playable characters, 60 different enemies and a whopping 7 unique bosses. Check out the gameplay trailer below…
If you would like to download MiniGore 2: Zombies for free you can click here. It is definitely worth downloading before it goes back to its regular price of $1.99.
The post Minigore 2: Zombies Available To Download FREE For A Limited Time For 4th Anniversary appeared first on iJailbreak | Unconventional Jailbreak And iOS News.