TechGreatest
Microsoft Takes A Defensive Stab At Apple's Recent Statements, But Ends Up Looking Desperate
As soon as Apple CEO Tim Cook said on stage during the 2013 iPad keynote "Our competition is different. They're confused. They chased netbooks, now they're trying to make PCs into tablets and tablets into PCs. Who knows what they'll do next? I can't answer that question, but I can tell you that we're focused." It was obvious the Fruit Company had switched some of its "thermonuclear" war efforts away from Android and instead onto Microsoft.
Ever since this statement was made by Cook I knew it was only a matter of time before we heard from Microsoft and sure enough yesterday Frank Shaw, Corporate Vice President of Communications at Microsoft wrote a blog post aptly titled "Apples and Oranges."
In this post Shaw calls Apple's move to make its iWork and iLife software "no big deal" and further goes on to say "When I see Apple drop the price of their struggling, lightweight productivity apps, I don't see a shot across our bow, I see an attempt to play catch up."
In my mind Microsoft's not a care in the world attitude makes them come off as desperate, but just wait it gets better.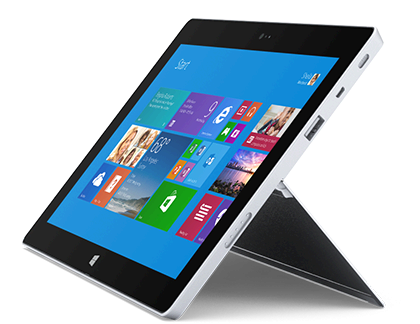 Shaw doesn't just talk about the software side of things, but also how the Surface (which remember resulted in Microsoft taking nearly a $1 billion loss due to unsold inventory) is better than the iPad.
The gold standard in productivity sofware – Office.
Faster and more precise input methods like keyboard/trackpad.
The ability to apps and documents side by side, allowing the comparisons, analysis and synthesis that happens frequently during content creation.
Really?
If you are going to target the iPad, at least have some stats to back up your own tablet.
Microsoft is certainly going to have to tread carefully with Apple's recent software announcements, considering that Microsoft's Office 365 subscription costs $99 per year and Windows 8 runs as high as $199. What kind of Mac or iOS user would pay this when they have access to Pages, Keynote and Numbers for free? 
You can check out Microsoft's full blog post for yourself if you would like here.
The post Microsoft Takes A Defensive Stab At Apple's Recent Statements, But Ends Up Looking Desperate appeared first on iJailbreak | Unconventional Jailbreak And iOS News.