TechGreatest
Microsoft Is Now Attacking The iPad Mini [VIDEO]
Microsoft seems to be on an iPad crusade at the moment and targeting everything iPad. Only yesterday we shared with you guys another commercial that was mean to show how the Surface RT was better than the iPad and today Microsoft has posted another commercial.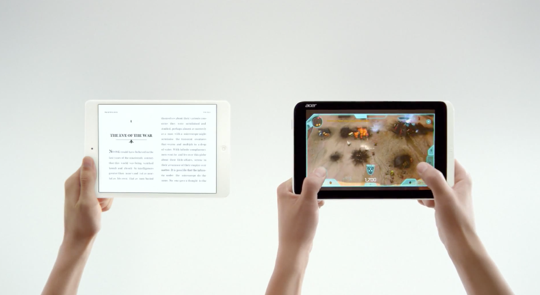 This particular commercial, however, isn't aimed at the full-sized iPad rather the iPad Mini. It features Acer's 8.1-inch Iconia W3 tablet and starts off by showing both tablets loading up an ebook and then of course Microsoft begins showing what the iPad Mini can't do…
It can't play Halo (but it can play hundreds of thousands of other games)
It doesn't have Outlook and full Office
It can't run legacy Windows apps
Sorry Microsoft, if all of these things mattered I don't think you would be putting up with a near $1 billion loss of unsold Surface inventory.
What do you think of Microsoft's recent advertising tactics? Is this payback for all of those Mac vs. PC commercials? Let us know in the comments section below.
The post Microsoft Is Now Attacking The iPad Mini [VIDEO] appeared first on iJailbreak | Unconventional Jailbreak And iOS News.