TechGreatest
Microsoft Announces New Surface 2 And Surface Pro 2 Tablets
Yesterday, at an event in New York, Microsoft announced the successor to its Surface tablets, the Surface 2 and Surface Pro 2. As you all know, the Surface was a tablet running on Windows RT and was intended to take on the Apple iPad. That didn't go very well and Microsoft had to face a huge loss. They're not giving up though!
Microsoft has somehow managed to increase performance and battery life at the same time, along with making the Surface 2 tablet thinner and lighter than the previous model.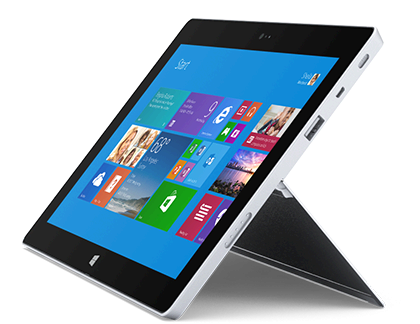 The new Surface 2 tablet from Microsoft features an all new Nvidia Tegra 4 processor, a 10.6-inch ClearType Full HD display, USB 3.0 port, a 3.5 MP front camera and a 5 MP rear camera. The built-in kickstand now features 2 positions in total and the company promises a total battery life of about 10 hours.
You can get the Surface 2 with 32GB and 64GB storage options and starts at $499. Check out the official product video for the Surface 2:
The Surface Pro 2 is a better and more capable tablet. It runs Microsoft's new Windows 8.1 operating system and has a lot to offer. You could even use it as a laptop replacement, if work, watch movies and browse the web is all you do. This tablet is powered by an Intel i5 Haswell processor and the storage can be expanded up to 512GB, but it doesn't come cheap.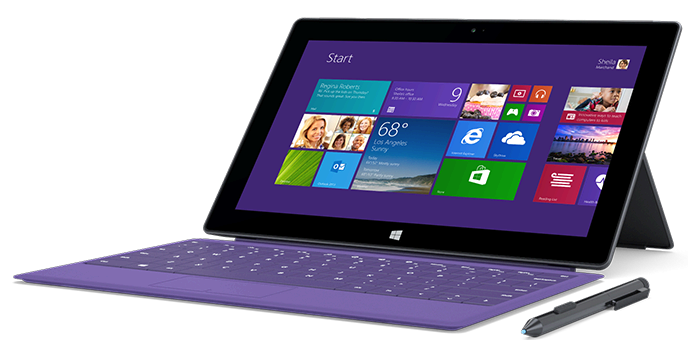 Since the Surface Pro 2 has so many features, the starting price for the tablet is $899 and that only gives you 64GB of storage. Check out this video for the Surface Pro 2, yes there's a lot of clicking sounds:
The Surface 2 does have better hardware than the iPad and plenty other tablets in the market, but will you buy one? As for the Surface 2 Pro being called as a true laptop replacement, there are plenty of people who will say that's not true.
You can pre-order the new Surface 2 and Surface Pro 2 tablets soon from the official Surface website. I doubt the iPad sales are going to be affected by the Surface 2, plus there are new iPads coming next month. What do you think of the new Surface tablets?
The post Microsoft Announces New Surface 2 And Surface Pro 2 Tablets appeared first on iJailbreak | Unconventional Jailbreak And iOS News.