TechGreatest
Live Your Life Untangled With Recoil Winders [Deals]
Fresh off a ridiculously successful Kickstarter Campaign ($141k raised in 40 days with a $10k goal), Recoil Winders are now in full production and are ready to help you live your life untangled. Recoil Winders are automatic, spring loaded cord winders, and with three sizes, designed to handle everything from earbuds to chargers.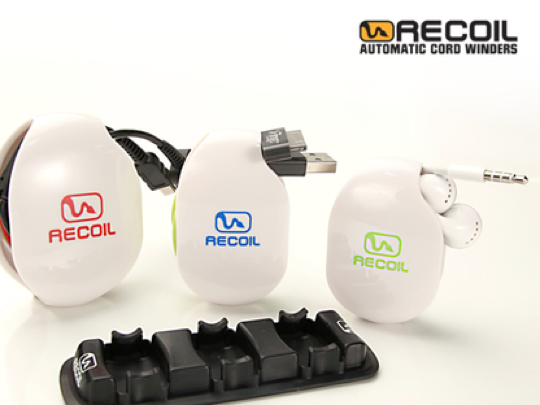 There are other cord winders out there, but what sets Recoil Winders apart is their ability to accomodate earbuds with mics, especially helpful for iPhone and other smartphone headphones. Additionally, the winders easily detach from your cords when you need them so you're not carrying unnecessary bulk.
So why do we love it?
How often do we actually use the entire length of our charging cables? You can leave Recoil Winders on your cords so it keeps the excess nicely organized, and if you need more length you can easily pull out what you need and leave the rest wound up. If you hate cable mess, these little gems will keep your home or office feng shui in check.
If you are interested in living a tangle free life then you will be glad to know we are offering Recoil Winders for only $19.99. That is nearly a 30% discount over their retail price.

The post Live Your Life Untangled With Recoil Winders [Deals] appeared first on iJailbreak | Unconventional Jailbreak And iOS News.