TechGreatest
Lifetime Remote Access To Your Mac With Spotdox [Deals]
Access any file on your Mac from anywhere. Spotdox is an add on for Dropbox that gives you remote access to all of your files, any time, from any device – never get stuck without that important file or folder again.
Dropbox only gives you access to your files within your Dropbox folder – with Spotdox you can browse, copy, and send ANY file or folder on your computer to anyone, anywhere.
So why do we love it?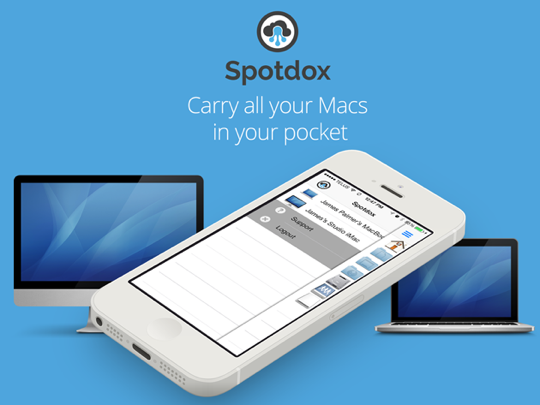 A perfect Dropbox companion, you can now save space in your Dropbox account by using your phone or a browser to move stuff off Dropbox and onto your Mac desktop. Alternatively, you can remotely upload a file from your desktop to Dropbox so you can access it on your phone or another computer.
As long as your Mac is running, you'll be able to access every file it contains. Simply browse your Spotdox account from a web browser and it will use Spotlight on your Mac to find the file, and then copy it into your Dropbox.
For those situations where you need a crucial file, Spotdox is a true lifesaver.
If you are interested in Spotdox you will be glad to know we are offering it for a price of only $19, which is 66% off its retail price of $56. Click the button below for more information.

The post Lifetime Remote Access To Your Mac With Spotdox [Deals] appeared first on iJailbreak | Unconventional Jailbreak And iOS News.