TechGreatest
Leaked Images Show Possible iPhone 6 Blueprints And Manufacturing Molds
New leaks have surfaced that show possible manufacturing molds and chassis blueprints, diagrams for the iPhone 6. Last month pictures showing a protruding camera on the iPhone 6 were leaked by Weibo. Now, they have more pictures, reportedly sourced directly from Foxconn. We can't really tell if these are real, but we thought you should see them anyway.
The below pictures show what is supposed to be an iPhone 6 manufacturing mold used in the Foxconn plant. The impression is clearly larger in dimensions than the current iPhone 5s.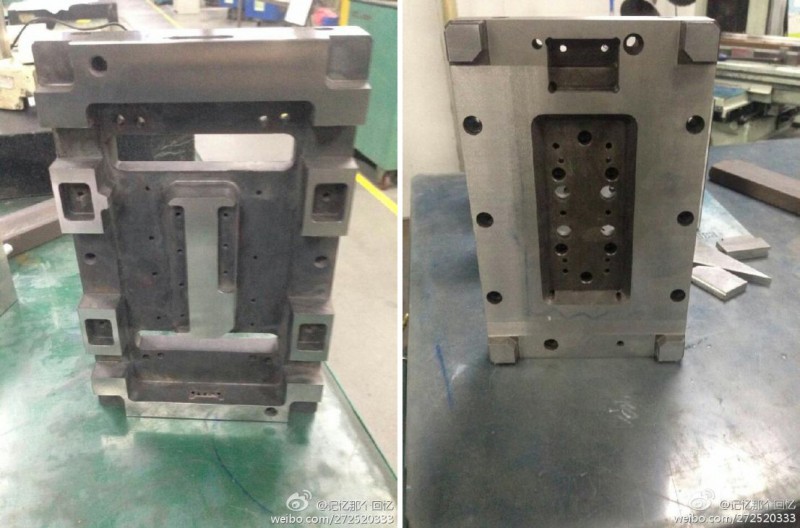 You can't really tell much from the picture below, but it's supposed to the blueprint for the iPhone 6 chassis, with numbers and other markings. Right after, are CAD (or Excel) diagrams of the iPhone 6 manufacturing molds.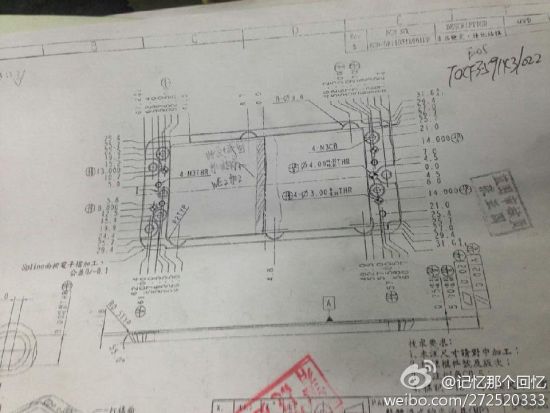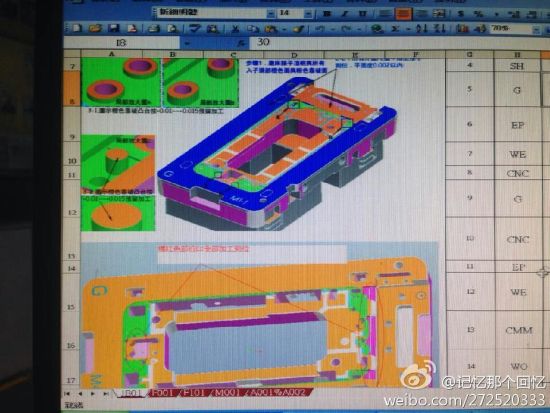 Nothing much can be learned from the blueprints or the manufacturing molds, unless you know how to work a CNC or work at the Foxconn factory where these images are supposed to be from. Fortunately, the French blog Nowherelse.Fr posted a few more pictures of the mold and also compared it with an iPhone 4S.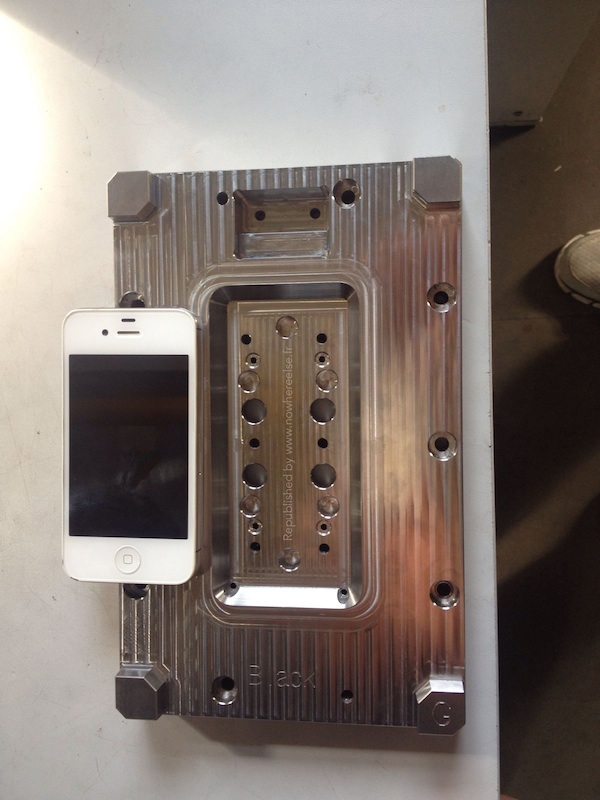 These images are clearer and show tapered edges. According to the French website, a part of the mold is missing, which is supposed to go at the bottom. Calculations reveal that the iPhone 6 would be approximately 64mm x 138mm in size. If you were wondering, the iPhone 5s is 58.66mm x 123.8 mm. This also means that the iPhone 6 will have a larger 4.7 inch, which we've been hearing a lot. Below is a superimposed and resized iPhone 5s image place in the mold.
Apple is rumored to launch two models of an iPhone 6 later this year, the 4.7 inch in September and the 5.5 inch version before the Christmas holidays. These leaks could be of the 4.7 inch iPhone 6, but we can't be sure. What do you think of these leaks? Let us know in the comments.
The post Leaked Images Show Possible iPhone 6 Blueprints And Manufacturing Molds appeared first on iJailbreak | Unconventional Jailbreak And iOS News.