TechGreatest
Joy Of Tech Has Some New Insight On What To Expect In The iPhone 5S And iPhone 5C [Infographic]
Joy Of Tech has taken to creating an infographic of the upcoming iPhone 5S and iPhone 5C that elaborates on some of the rumors we have been hearing about. First of all the reason why the iPhone 5S will be coming in gold is because it actually peels off to reveal a layer of chocolate.
There will even be a new official accessory from Apple called the golden goose case that has soft feathers to protect the gold coating and in order to recharge the chocolate smartphone you simply stick it up the goose's rear.
If for some reason Apple decides against a chocolate iPhone and instead goes with a Champagne color, you can sip it with an animated bubbly screen. Don't think Joy Of Tech forgot about the iPhone 5C either, they will actually be sold in cans with 5 flavors: Strawberry, Tangerine, Blueberry, Lime and Grape.
Check the infographic out for yourself below and have a laugh; shake the Monday blues.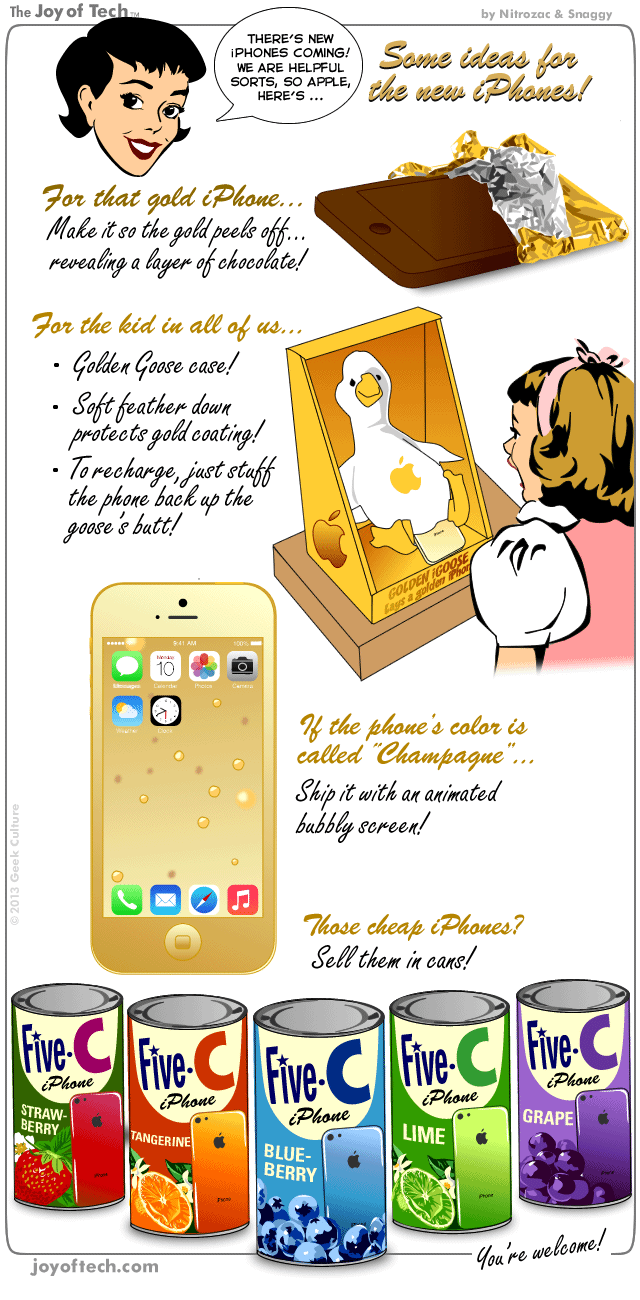 Funny, huh? Now get back to work!
The post Joy Of Tech Has Some New Insight On What To Expect In The iPhone 5S And iPhone 5C [Infographic] appeared first on iJailbreak | Unconventional Jailbreak And iOS News.