TechGreatest
Jim Dalrymple Agrees That Apple Will Be Hosting Its iPhone Event On September 10th
In case you needed more confirmation that Apple would be holding an event on September 10th, look no further than The Loop's Jim Dalrymple.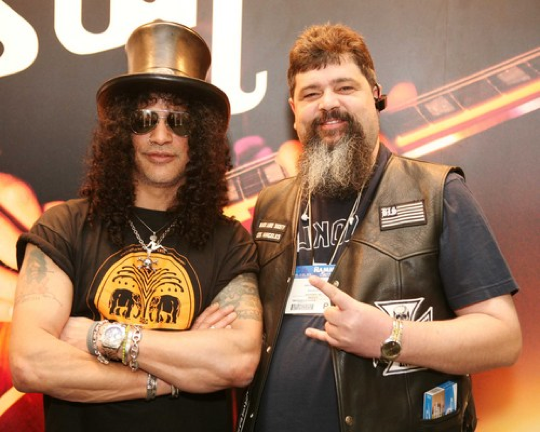 Yeah, that's Slash to the right of Jim Dalrymple
Dalrymple has agreed with the WSJ-owned AllThingsD's report that Apple will indeed be announcing next-generation iOS hardware on September 10th by simply saying "yep" to the report.
From AllThingsD

Apple is expected to unveil its next iPhone at a special event on Sept. 10

Yep
The track record of Dalrymple is perfect and it is without a doubt that he has sources that indeed know what they are talking about. We wouldn't be reporting on a "yep" from just anyone.
Apple hasn't announced the official date of its iPhone event, but we can be sure to hear about it soon if it is indeed going to happen on September 10th.
We are of course expecting Apple to unveil the iPhone 5S, iPhone 5C and the 5th generation iPad. The iPad Mini 2 likely won't drop until next year, but who really knows, we will have to wait and see.
The post Jim Dalrymple Agrees That Apple Will Be Hosting Its iPhone Event On September 10th appeared first on iJailbreak | Unconventional Jailbreak And iOS News.