TechGreatest
iPhone 4S Jailbroken Untethered On iOS 6.1.3 Showcased In Video
Last week we brought to your guys attention that developer @Winocm announced over Twitter that he was working on an iOS 6.1.3 Untethered Jailbreak. Although this was without a doubt some exciting news Winocm also was realistic and blunt with us and said "Before you all go out and think I'm magically supporting all devices, the iPhone 4 GSM version barely works. And it's the only one I made."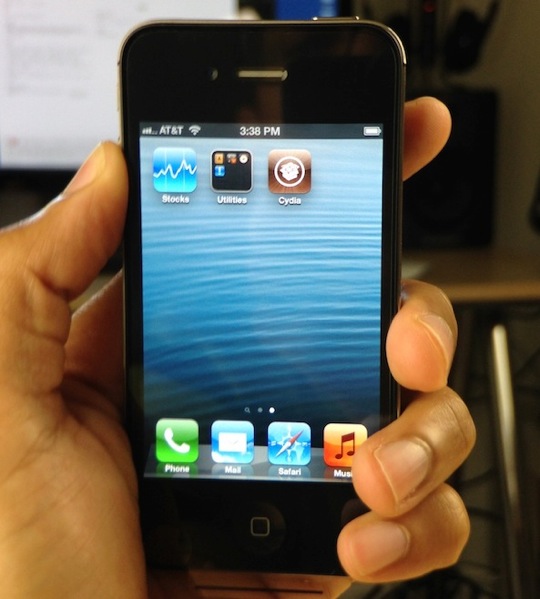 As such it wasn't really known whether or not Winocm would actually be releasing it to the public or not.
So just who is Winocm? Well Winocm has actually contributed to the Jailbreaking community for quite some time. Recently he has been working on an iOS 6.x downgrade and was also behind the Accentify Cydia tweak.

In case you have doubts about the Jailbreak though, Winocm actually allowed Jeff from iDownloadblog to test out the Jailbreak on an iPhone 4S running iOS 6.1.3. Unfortunately the process for Jailbreaking it was not allowed to be shared, but with video proof (as you can see below) it is definitely a legitimate Jailbreak.
So does Winocm have what it takes to release a fully-fledged Jailbreak?
At this point it is really hard to say. I think the best way to answer this question would be from Jeff:
It's a good start, but that's coming from a lay person whose intelligence when it comes to this stuff reaches a plateau fairly early in the game. Winocm is a ridiculously smart individual, so I wouldn't be surprised if he did eventually release something to the public. I just wouldn't be surprised if he didn't, either.
The bottom line is most people don't want an iOS 6.1.3 this late into the game. They want an iOS 7 Untethered Jailbreak.
The post iPhone 4S Jailbroken Untethered On iOS 6.1.3 Showcased In Video appeared first on iJailbreak | Unconventional Jailbreak And iOS News.