After Tim Cook went through his usual barrage of Apple retail stats such as 20 million people applying for iTunes Festival tickets and over 700 million iOS devices being shipped Craig Federighi took the stage to dive into iOS 7.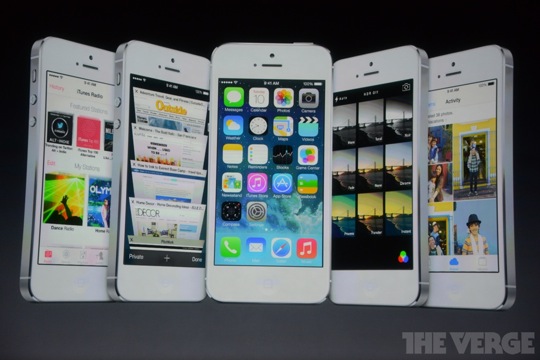 He shared some of iOS 7′s most notable functionality that includes filters in the Camera, Control Center, Notification Center, Multitasking and much more. Most notably, however, he shared the release date of Apple's next-generation mobile operating system. He announced that iOS 7 would be available on the iPhone 4 and later, iPad 2 and later, iPad mini, and iPod touch 5th generation on September 18th.
It looks like rumors of Apple releasing iOS 7 today were wrong and instead you can upgrade next Wednesday.
The post iOS 7 To Be Released September 18th appeared first on iJailbreak | Unconventional Jailbreak And iOS News.